Deadline: 22-Dec-23
The U.S. Embassy Baku Public Affairs Section (PAS) of the U.S. Department of State is pleased to announce that funding is available through its Public Diplomacy Small Awards Program.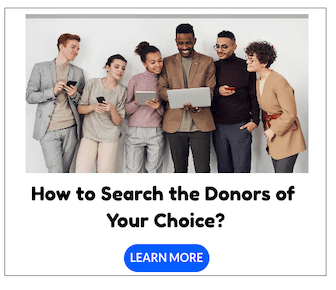 U.S. Embassy Baku invites proposals for projects that expand and strengthen ties between the United States and Azerbaijan through cultural and exchange programming that highlights shared values and promotes bilateral cooperation.  All programs must include connection with American expert/s, organization/s, or institution/s in a specific field that will promote increased understanding of U.S. policy and perspectives.
Examples of PAS Small Award programs include, but are not limited to:
Programs that enhance connections between educational institutions to foster a greater understanding of American academic standards
Initiatives to support local media counter disinformation and promote transparency initiatives
Artistic and cultural workshops, joint performances and exhibitions
Cultural heritage conservation and preservation programs
Professional and academic exchanges and programs.
Priority Program Areas:
Regional cooperation and interconnectivity in the South Caucasus.
Strengthening U.S.-Azerbaijan economic ties.
Green energy and other economic and environmental sustainability initiatives.
Rule of law, gender equality, and respect for fundamental freedoms and human rights.
Programs that promote media literacy and/or combat disinformation.
Funding Information
Length of performance period:  12 months or less.
Number of awards anticipated:  Up to 10 awards, depending on available funds.
Award amounts:  Awards may range from a minimum of $10,000 to a maximum of $25,000.
Total available funding:  $55,000.
Participants and Audiences:
Selected programs should demonstrate engagement with underserved communities and equity with respect to race, ethnicity, religion, income, geography, gender identity, and disability.  Proposals should demonstrate how working with underserved communities will enhance the program's goals and objectives, as well as the experience of participants.  Applicants should strive to implement projects with diversity and inclusion as guiding principles.
Eligibility criteria
Submissions are encouraged from U.S. and Azerbaijani entities with relevant experience.  This experience should be documented in the proposal.  Eligible entities include not-for-profit, civil society/non-governmental organizations, public educational institutions, think tanks and individuals.
Ineligible
The following types of programs are not eligible for funding:
Programs relating to partisan political activity.
Charitable or development activities.
Construction programs.
Programs that support specific religious activities.
Fund-raising campaigns.
Lobbying for specific legislation or programs.
Scientific research.
Programs intended primarily for the growth or institutional development of the organization; or
Programs that duplicate existing programs.
For more information, visit Grants.gov.