Deadline: 30-Jun-21
The U.S. Embassy Georgetown Public Affairs Section (PAS) of the U.S. Department of State is pleased to announce that funding is available through its Public Diplomacy Small Grants Program.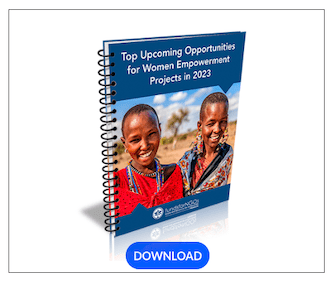 PAS Georgetown invites proposals for programs that strengthen cultural ties between the U.S. and Guyana through programming that highlights shared values and promotes bilateral cooperation. All programs must include an American element or connection with American expert/s, organization/s, or institution/s in a specific field that will promote increased understanding of U.S. policy and perspectives.
Priority Program Areas
Strengthen Democracy and Civil Society, by funding proposals which: encourage transparency and accountability in governance, foster civic engagement and reforms, media professionalism and promote democracy, trade and investment, rule of law, civic education, and entrepreneurship.
Other Program Areas
Reinforce U.S. – Guyanese Shared Values, by funding proposals which: promote U.S. culture, including music, dance, arts, film, sports, and education, and support human rights, social inclusion, entrepreneurship, youth outreach, and women's empowerment.
Advance Regional Security, by funding proposals which: promote crime prevention, law enforcement professionalism, anti-trafficking, and victim's rights.
Funding Information
Length of performance period: Grants must be completed before September 30, 2022.
Number of awards anticipated: 7 awards (dependent on amounts)
Anticipated program start date: January 2021
Total Amount Budgeted: $25000 USD
Participants and Audiences
Program proposals should clearly outline who the audience is, and what will be the impact of the program on the stated problem. Program participants should be in a position to benefit from or influence change in a program area.
Eligible Applicants
The Public Affairs Section encourages applications from U.S. and Guyanese;
Registered not-for-profit organizations, including think tanks and civil society/nongovernmental organizations with programming experience.
For more information, visit https://gy.usembassy.gov/education-culture/small-grants-program/