Deadline: 15-Nov-20
The U.S. Embassy in Kathmandu is accepting project concept notes for the Ambassadors Fund for Cultural Preservation (AFCP) 2021 Grants Program.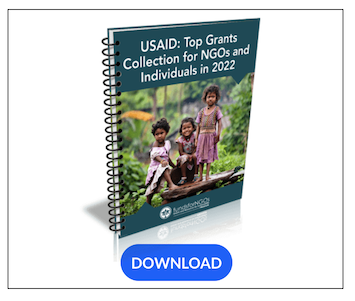 The Ambassadors Fund supports projects to preserve a wide range of cultural heritage in less developed countries, including historic buildings, archaeological sites, ethnographic objects, paintings, manuscripts, and indigenous languages and other forms of traditional cultural expression.
Funding Areas
The AFCP Grants Program supports the preservation of archaeological sites, historic buildings and monuments, museum collections, and forms of traditional cultural expression, such as indigenous languages and crafts. Appropriate project activities may include:
Anastylosis (reassembling a site from its original parts);
Conservation (addressing damage or deterioration to an object or site);
Consolidation (connecting or reconnecting elements of an object or site);
Documentation (recording in analogue or digital format the condition and salient features of an object, site, or tradition);
Inventory (listing of objects, sites, or traditions by location, feature, age, or other unifying characteristic or state);
Preventive Conservation (addressing conditions that threaten or damage a site, object, collection, or tradition);
Restoration (replacing missing elements to recreate the original appearance of an object or site, usually appropriate only with fine arts, decorative arts, and historic buildings);
Stabilization (reducing the physical disturbance of an object or site).
Funding Information
The floor on Amount of Individual Awards:  U.S. $10,000 per project;
The ceiling on Amount of Individual Awards: U.S. $500,000 per project.
Eligibility Criteria
The Cultural Heritage Center defines eligible project applicants as reputable and accountable non-commercial entities, such as non-governmental organizations, museums, ministries of culture, or similar institutions and organizations, including U.S.-based organizations subject to Section 501(c) (3) of the tax code, registered and active in SAM.gov and able to demonstrate requisite experience and capacity to manage projects to preserve cultural heritage.
How To Apply
Important: Before working on your concept notes, please consult with the Public Affairs Section of the U.S. Embassy to discuss the eligibility of the project, project applicant, and other related information.
Concept note requirements: The project abstract must include the following items;
Project basics, including title, project length, location, and site;
Project budget estimate in U.S. dollars;
Project applicant information, including contact information, DUNS Number, and SAM registration status;
Project Purpose that summarizes the project objectives and desired results;
Five (5) high-quality digital images (JPEGs) or audiovisual files that convey the nature and condition of the site, collection, or tradition and show the urgency or need for the proposed project (collapsing walls, water damage, etc.).
For more information, visit https://bit.ly/2ThG3GU