Deadline: 14-Aug-2020
The U.S. Embassy New Zealand has announced an open competition for organizations interested in submitting proposals to organize a comprehensive program designed to provide emerging Pacific leaders with the skills and knowledge they need to become leaders in the region's economic and civic development.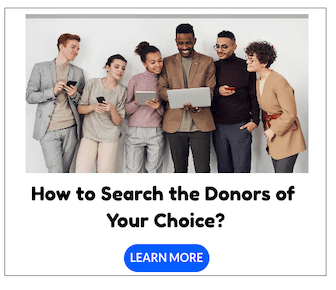 Goals
Goals of the conference should include:
Developing the knowledge and skills of youth in the Pacific Islands, Australia and New Zealand, to become economic and civil society leaders who cooperate across the region to address difficult issues.
Ensuring that emerging Pacific leaders see the United States as a partner in solving regional and global challenges.
Building a network of emerging Pacific leaders that can share best practices and collaborate on shared challenges.
Funding Information
Award amounts

: Up to $250,000 USD.

Total available funding

: Up to $250,000 USD.

Length of performance period

:  Up to 24 months.
Eligibility Criteria
U.S. Embassy New Zealand welcomes applications from non-profit organizations/nongovernment organizations (NGOs) and private, public, or state institutions of higher education.
For-profit entities are not eligible to apply.
Not-for-profit organizations or universities are invited to submit a proposal that describes how each of the following activities will be administered:

Design and implement a 3-4 day program for young leaders to take place in late 2021 or early 2022 (specific timing to be determined in partnership with the Department of State taking into account COVID-19 travel restrictions). Demonstrating planned coordination with partner organizations knowledgeable in the region is highly encouraged.
The program should accommodate delegates from the following countries: Australia, the Cook Islands, Fiji, the Federated States of Micronesia, the Islands of French Polynesia, Kiribati, the Marshall Islands, Nauru, New Caledonia, New Zealand, Niue, Palau, Papua New Guinea, Samoa, Solomon Islands, Tonga, Tuvalu, Vanuatu, Wallis and Futuna, and the American-affiliated Pacific including American Samoa, Guam, the Commonwealth of the Northern Mariana Islands, and Hawaii.
Delegates may include alumni of the previous YPL conferences. U.S. Embassy New Zealand is able to provide contact information for alumni delegates. Proposals should include a plan for promoting the conference application across the eligible countries and territories, and identifying and selecting delegates, in partnership with the U.S. embassies in the Pacific region.
Delegates should be drawn from Pacific Islands youth, as well as Australia and New Zealand. Australia and New Zealand participants can include members from Pacific Islander diaspora and indigenous communities, as well as youth working on relevant issues affecting the Pacific region. They should be between the ages of 25-35 with a track record of making an impact in their community, institution, or company and have at least two years of professional experience. Proficiency in English and citizenship in one of the participating countries is also required.
The program should include substantive interaction with U.S. Government representatives as well as non-government organizations, businesses and think tanks that focus on the Pacific, particularly in the areas comprising the predetermined thematic areas. The program should include speakers from both the United States and the Pacific region.
The program should also include experiential learning activities, enabling delegates to immerse themselves in relevant areas of the host-country's community, as pertains to the thematic areas.
Proposals are encouraged to include opening and closing events, to include key speakers from a broad cross-section of sectors.
Participants and leaders should have formal and informal opportunities to network with each other to develop collaborative relationships that will persist after the conference's conclusion.
Proposals should explain how participants will be assisted in continuing and building upon the connections and learnings made during the program, and should describe how alumni of the program will be encouraged to continue to build upon their relationships and implement ideas developed at the event.
Proposals should include management of travel and lodging logistics for all participants, speakers, and staff, as well as venue(s). Proposals must show how grant funds will be used to cover the cost of the venue, transportation, visas, travel insurance, lodging, and meals or per diem for eligible participants, speakers, and staff. All travel funded under the grant agreement should be economy class and must comply with Fly America requirements.
Proposals should include a plan for publicizing both the application opportunity as well as the conference, to include both traditional and social media, as appropriate, in partnership with the U.S. embassies located in the Pacific region.
Proposals should include a plan for evaluating the program's goals, including pre- and post-event surveys of participants.
Proposals should include a description of the applicant's experience with U.S.-Pacific relations, youth leadership development, and event organization as well as experience in and/or ties with organizations in the Asia-Pacific or other international expertise.
Evaluation Criteria
Evaluators will judge each application individually against the following criteria, listed below in order of importance, and not against competing applications.
Quality of Project Idea

Applications should be responsive to the NOFO, appropriate in the regional context, and should exhibit originality, substance, precision, and relevance to the stated mission.

Project Planning/Ability to Achieve Objectives

A strong application will include a clear articulation of how the proposed project activities contribute to the overall project objectives, and each activity will be clearly developed and detailed. A comprehensive monthly work plan should demonstrate substantive undertakings and the logistical capacity of the organization. Objectives should be ambitious, yet measurable results-focused and achievable in a reasonable time frame. Applications should address how the project will engage relevant stakeholders and should identify local partners as appropriate. If local partners have been identified, U.S. Embassy New Zealand strongly encourages applicants to submit letters of support from proposed in-country partners. Additionally, applicants should describe the division of labor among the direct applicant and any local partners. If applicable, applications should identify target areas for activities, target participant groups or selection criteria for participants, and the specific roles of sub-awardees, among other pertinent details. In particularly challenging operating environments, applications should include contingency plans for overcoming potential difficulties in executing the original work plan and address any operational or programmatic security concerns and how they will be addressed.

Institution's Record and Capacity

U.S. Embassy New Zealand will consider the past performance of prior recipients and the demonstrated potential of new applicants. Applications should demonstrate an institutional record of responsible fiscal management and full compliance with all reporting requirements for past grants. Proposed personnel and institutional resources should be adequate and appropriate to achieve the project's objectives.

Cost Effectiveness

U.S. Embassy New Zealand strongly encourages applicants to clearly demonstrate project cost effectiveness in their application, including examples of leveraging institutional and other resources. However, cost-sharing or other examples of leveraging other resources is not required and does not need to be included in the budget. Inclusion in the budget does not result in additional points awarded during the review process. Budgets however should have low and/or reasonable overhead and administration costs and applicants should provide clear explanations and justifications for these costs in relation to the work involved. All budget items should be clearly explained and justified to demonstrate its necessity, appropriateness, and its link to the project objectives.

Multiplier Effect/Sustainability

Applications should clearly delineate how elements of the project will have a multiplier effect and be sustainable beyond the life of the grant. A good multiplier effect will have an impact beyond the direct beneficiaries of the grant. A strong sustainability plan may include demonstrating continuing impact beyond the life of a project.

Project Monitoring and Evaluation

Complete applications will include a detailed plan (both a narrative and table) of how the project's progress and impact will be monitored and evaluated throughout the project. Incorporating a well-designed monitoring and evaluation component into a project is one of the most efficient methods of documenting the progress and results (intended and unintended) of a project. Applications should demonstrate the capacity to provide objectives with measurable outputs and outcomes and engage in robust monitoring and assessment of project activities. The quality of the M&E plan will be judged on the narrative explaining how both monitoring and evaluation will be carried out, as well as who will be responsible for those related activities. For each performance indicator, the table should also include baselines and yearly and cumulative targets, data collection tools, data sources, types of data disaggregation, and frequency of monitoring and evaluation. There should also be metrics to capture how project activities target the most at risk and vulnerable populations or addresses their concerns, where applicable.
For more information, visit https://nz.usembassy.gov/notice-of-funding-opportunity-young-pacific-leaders-conference-2021/