Deadline: 1-Nov-21
The U.S. Mission New Zealand Public Affairs Section (PAS) of the U.S. Department of State is pleased to announce that funding is available through its Public Diplomacy Grants Program.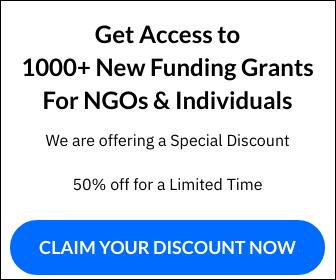 Purpose of Grants:
PAS New Zealand invites Statements of Interest (SOI) for projects that seek to do at least one of the following:
Examples of PAS Grants Program projects include, but are not limited to:
Academic a

nd professional lectures, seminars and speaker programs;

Artistic and cultural workshops, joint performances and exhibitions;

gold

Profession

al and academic exchanges and projects
US – New Zealand (including Niue and the Cook Islands) Bilateral Relationship:

Programs that seek to explain US policies, culture, and values to New Zealand, Niuean, or Cook Island audiences, resulting in a positive impact on the bilateral relationship.

Trade and Entrepreneurship:

Programs that promote and support entrepreneurship and bilateral trade and investment opportunities between the United States and New Zealand, with particular focus on programs that connect US experts to New Zealanders for the purpose of making lasting connections with New Zealand counterparts and programs that promote areas of innovation and growth including space, creative arts, blue / green tech, and science and technology research.

Pacific Regional Issues:

Programs related to addressing challenges specific to the Pacific / Oceanic region, such as maritime and polar affairs, climate change, economic development, infrastructure, educational development and capacity building, health and wellness, and technology.

Global Challenges:

Programs related to stronger partnerships in addressing shared global challenges including, but not limed to, combating climate change, raising awareness of and combating mis and disinformation, and responding to global health crises.

Regional Security:

Programs that address issues of regional security, cybersecurity, non-proliferation, and countering violent extremism, as well as exchanges that promote multilateral cooperation and enhance stability in the Indo-Pacific region.

Technology Capacity and Digital Literacy:

Programs that build resilient, open and secure ICT infrastructure, expanding internet connectivity, e-commerce, 5G technology systems, and programming that supports the safe and effective use of digital technology to enhance prosperity and civic engagement.

Supporting Diversity and Inclusion:

Programs that support or promote diversity and inclusion including inclusive civic participation and empowerment, entrepreneurship training or workforce development, leadership development, civil rights / human rights issues, and programs that increase participation in political, civic, and military processes.
Higher Education Exchange:

Programs that promote higher education exchange between the US and New Zealand, the Cook Islands, and / or Niue, including programs that educate students, parents, teachers / school staff, and coaches about the pathways and processes to higher education in the United States and / or programs that create stronger academic or research partnerships between the United States and New Zealand.
Award amounts: Awards may range from a minimum of $ 500.00 to a maximum of $ 100,000.00

Total available funding: $ 350,000

Length of performance period: Up to 24 months

Anticipated project start date: From December 1, 2021

Project Performance Period: Proposed projects should be completed in 2 years or less.
Eligibility Criteria
PAS New Zealand encourages applications from US, New Zealand, Niue, and the Cook Islands:
Registered not-for-profit organizations, including think tanks and civil society / non-governmental organizations with programming experience

Individuals

Non-profit or governmental educational institutions

Governmental institutions
For more information, visit https://nz.usembassy.gov/grants-program-general-notice-of-funding-opportunity-2/