Deadline: 01-Sep-21
The U.S. Department of State and U.S. Mission to Jerusalem is seeking applications for Establishing the U.S. Palestinian Affairs Unit eHub program to focus on economic, entrepreneurial, and advanced employment skills, the Palestinian Affairs Unit of the U.S. Embassy aims to help young entrepreneurs realize that they can successfully develop their businesses and have a positive impact on their community.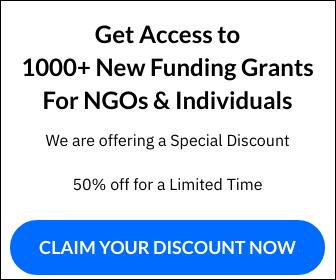 The Establishing the U.S. Palestinian Affairs Unit eHub program is designed to partner with non-governmental organizations (NGOs) which meet the criteria specified in this Notice of Funding Opportunity to implement activities which advance the applicant's goals and the PAU-PD mission: to advance a comprehensive, lasting, negotiated peace between Israelis and Palestinians and the development of a prosperous, stable, and transparent Palestinian society, economy and system of governance through substantive engagement with American people, institutions, ideas and ideals in order to improve American-Palestinian relations and create greater opportunities for mutually beneficial partnership and cooperation.
Objectives
All proposed projects must aim to advance the PAU-PD mission goals, contain a substantive American element, and achieve maximum possible impact meeting the overall objective to empower the Palestinian entrepreneurial ecosystem to thrive as well as celebrate innovation.
Proposals
must also achieve at least one of the following objectives:
Establish the eHub as the umbrella program that supports and raises awareness of PAUPD entrepreneurial and economic programming.
Utilize the eHub concept to better connect the PAU with stakeholders in the Palestinian entrepreneurial ecosystem, making them more aware of opportunities offered by the U.S. government.
Increase awareness of and interest in entrepreneurship throughout the Palestinian private sector.
Support up-and-coming Palestinian entrepreneurs to turn ideas into action and advance their knowledge and skills to navigate the business environment.
Improve the Palestinian people's knowledge of American expertise, American businesses best practices, and U.S.-Palestinian partnerships.
Connect Palestinian entrepreneurs and SMEs to regional, American, and European companies with the goal of creating new business partnerships.
Foster connections and dialogue between Palestinian entrepreneurs and international development organizations, American companies or experts, and key stakeholders in higher education and the private sector that will result in collaboration opportunities and new partnerships.
Funding Information
Award Estimated amount: $55,000
Estimated period of performance period: 12 to 18 months
Number of awards anticipated: 1 award
Anticipated program start date: on/about September 24, 2021
Components
The establishment of the eHub will have two main components:
Establishment of the eHub itself. This will include the design of a logo, development of branding materials, a strategic plan based on the current state and needs of the Palestinian entrepreneurial ecosystem , and other administrative tasks to launch a virtual center.
Development of eHub general programming. Based on the strategic plan, a variety of activities and events (virtual and in-person conditions permitting) should be designed and implemented to achieve the goals stated and the objectives to establish the eHub as the U.S. PAU's center of entrepreneurship programming. These activities — from large-scale competitions, trainings, and events to intimate networking gatherings — should be designed to enhance the participants' skills and connect them to potential collaborators, mentors and even investors in the United States and throughout the world—introducing them to new and exciting opportunities at home and allowing them to create relationships and partnerships with the American business sector.
Priority Region: Jerusalem, West Bank, and Gaza.
Participants and Audiences: Palestinian small and medium enterprises (MSMEs), Palestinian entrepreneurs, recent graduates, leaders and influencers in or on the Palestinian entrepreneurial ecosystem.
Eligibility Criteria
Eligible primary applicants for grant funding must be not-for-profit American or Palestinian organizations based in or with experience and/or partners working in Jerusalem, the West Bank, or Gaza.
For more information, visit https://www.grants.gov/web/grants/view-opportunity.html?oppId=335094