Deadline: 15-Mar-21
The Tropical Health and Education Trust (THET) is pleased to announce the launch of the third wave of Large Grants for UK Partnerships for Health Systems programme (UKPHS).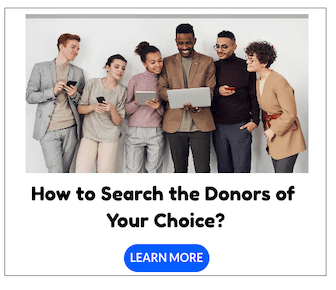 The UKPHS aims to contribute to Sustainable Development Goal 3: ensuring healthier lives and promotion of well-being for all at all ages, including supporting countries to achieve UHC.
The key aims of the programme are to:
Support the development of stronger and more resilient health systems through, for example, better governance, information, and management of health institutions;
Improve the quality of health services through systematic approaches to improving the skills and knowledge of health workers and other professionals in the health sector, especially in reproductive, maternal, neonatal, child and adolescent services where this aligns with country priorities;
Build on institutional capacity to decrease any reliance on external support.
Funding Information
Grants of up to £350,000 are available. All funded projects are expected to last between 24 and 30 months. Project activities will be implemented from July 2021 until December 2023.
Approach
All projects must be delivered by Health Partnerships and address health systems strengthening issues, in line with the health priorities identified. This could include, but is not restricted to, health workforce capacity development, strengthening health information systems, leadership development or protocol, policy, or curriculum review.
Projects are expected to use approaches which strengthen sustainability of project outcomes, ensure local ownership and support partnership development. UKPHS will build on the successes of the Health Partnership approach.3 A well-tested methodology, Health Partnerships are longterm arrangements between UK health institutions and health institutions in LMICs (including hospitals or other health delivery institutions, NHS Trusts and arms-length bodies, professional associations, or health education institutions). They aim to improve health services and systems in LMICs through the reciprocal exchange of skills, knowledge, and experience. For further details about this approach, and a full list of eligible institutions, please refer to the Q&A document.
Volunteer-led projects are at the heart of the approach. While project management costs such as staff time for organising logistics,
travel or financial management can be covered in application budgets, technical expertise such as delivering clinical capacity
development is provided by staff from the institution volunteering their time.
Projects must take an approach which enhances GESI, focusing on poor and vulnerable populations. Projects should take a gender
sensitive approach, moving towards gender specific and gender transformative approaches where appropriate.
Eligibility Criteria
The core requirements for applications are:

Applications must be made by a Health Partnership between a UK health institution and an LMIC health institution based in one of the countries identified in this Call. They welcome applications from Health Partnership models that involve a number of partners if there are eligible partners from both the LMIC and the UK. Partnerships will be expected to demonstrate how each of the partners contribute to the project
Grants are for single, time-bound projects that are deliverable within the budget and timeframe proposed and agreed with THET
Projects must operate within Bangladesh. Please note that further Calls for projects working under the other strategic countries will be announced in due course
Projects must respond to the priorities identified in the relevant Country Health System Priority document
Applications must be made in English. Unfortunately, THET cannot accept applications written in other languages.

UK and LMIC institutions leading a Health Partnership must be either a health delivery institution, health training/education institution, regulatory body, NHS arms-length body, professional membership association, or academic institution. LMIC Government bodies, such as central Ministry Departments or District Health Offices (DHOs), can be sub-partners within projects, but not lead partners. Funding should not be transferred to central Ministry Departments but can be transferred to DHOs who could play a role in coordinating activities.
Priority will be given to applications from these types of institutions, but UK or relevant LMIC non-governmental organisations (NGOs) are also eligible to apply as lead partners if:

The partnership also includes a UK and LMIC health delivery institution, health training or education institution, regulatory body, professional membership association, or academic institution, which primarily delivers the health systems strengthening activities
The NGO has experience in delivering health-focused programmes.
For more information, visit https://www.thet.org/ukphs/ukphs-large-grants-wave-3/