Deadline: 10-Dec-21
UN Women is seeking proposals from potential responsible party to "Establishment and Running of five Multi-Purpose Women's Centers to support enabling space for women's empowerment and access to services and livelihood skills".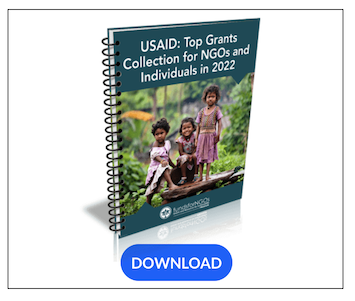 UN Women Afghanistan focuses on reaching the most at risk and marginalized populations, in particular genderbased violence survivors, female headed households, women with disabilities, older women and adolescent girls.
These women urgently need support that gives them access to information and services that will safeguard their health, safety and security, access to resources and opportunities that will mitigate risks of being exploited, and enhance self-reliance and participation in decision making.
UN Women's programming builds on UN Women's presence and ongoing support in Afghanistan including in the thematic areas of Women, Peace and Security and Gender in Humanitarian Action (WPS-GiHA), Ending Violence Against Women (EVAW) and Women's Economic Empowerment (WEE), Women's Political Participation (WPP) and coordination and normative work.
Objectives
The key objectives of a MPWCs are to provide a place where women and girls can:
Socialize and re-build their social networks in different environment;
Receive social support;
Acquire context-specific relevant skills (income generation, life skills, second change education, leadership skills);
Referral services to access safe and non-stigmatizing multi-sectorial GBV response services (psychosocial, legal, medical);
Receive information on issues related to women's rights, health, and services provided by various government and nongovernment sector;
Develop linkages with other services providers for assistance.
Funding Information
The budget range for this proposal should be $2 000 000 – $4 000 000 per five Multi Purpose Women Centres (for 18 months)
Proposals should be 18 months in duration and required services and results should be delivered and achieved within 18 months
Deliverables
Provide professional services which includes technical expertise to ensure following deliverables are provided within the timeframe of this project (see also Annex 6 for further guidance and specifications on MPWCs):
Conduct local level contextualised needs assessments with women and girls in the community to identify their specific needs, priorities, risks and capacities to feed into the design of the MPWC model for each location.
Conduct community outreach consultations with overall community members including community influencers, men, boys, religious and local leaders and de facto authorities to seek larger buy-in and support for MPWCs in each location.
A comprehensive annual work plan for the "Establishment and Running of five Multi-Purpose Women Centres to support enabling space for women's empowerment and access to services and livelihood skills" will be developed and agreed upon with UN Women Afghanistan, including a methodology for securing buy-in from local stakeholders, and developing the governance structure and operating modalities that are based on the UN Women MPWC guidance (Annex 6, shared in the end of this ToR);
Design an initial plan that details activities and working modalities of the MPWCs in a consultative manner with local women's CSOs and women in the communities, and in close cooperation with, and approval by UN Women. Work plan and activities shall be in line with this ToR, based on the applicants already existing proven technical experience in the field;
Establish and design MPWCs infrastructure by engaging local community members including through cash for work, and invite women from local community to name the centre themselves.
Support the most marginalized women to access MPWC through special measures as relevant (e.g. transportation support) and undertake capacity building activities and consultative services available across the full scope of assistance depending on the priorities and considering individual unique needs of each individuals.
Monitor and evaluate the MPWCs activities and progress and regularly report to UN Women including developing human-interest stories and case studies;
Establish and manage effective community feedback and complaint mechanism for MPWCs;
Design sensitive communications materials that inform partners about MPWCs and its work;
Building linkages between relevant local provincial level service providers on healthcare, GBV services, and livelihood opportunities;
Design and run short term literacy and numeracy skills for women beneficiaries with illiteracy background;
Design and run short term entrepreneurship development courses for women beneficiaries who are already literate;
Design and run livelihoods skills development courses for women in order to equip them with a skill to generate income;
Design and run short-term cash-based interventions for unskilled and semi-skilled women beneficiaries to help them meet their essential needs. This can include short term employment for establishment and setting up of the MPWCs (such as working as cook or cleaner of the MPWCs etc.);
Develop a document capturing the good practices, recommendations, lessons learnt and experiences of MPWCs that will be used to improve and localize the MPWC concept.
Competencies
Technical/functional competencies required;

UN Women Afghanistan is looking to partner with International and /or national non-governmental organizations (NGOs) registered in Afghanistan to carry out the activities listed in this CfP. The partner I/NGOs (responsible party) must have the following technical and functional competencies. UN Women Afghanistan also encourages potential partner I/NGOs to establish and apply as a consortium.
Reputation of Organization and Staff:
Documented successful track record (for newly formed organizations, the personnel to be assigned to the UN Women project should have a proven track record of five years in the subject field).
A proven commitment to results (able to provide records of successful projects).
Proven credibility in terms of working towards gender equality, women's socio-economic rights, protection and empowerment in crisis context.
Proven ability to implement humanitarian response and life-saving activities.

General Organizational Capability:

Ability to convene a wide range of stakeholders, generating trust through participatory methods that ensures inclusivity and equal involvement of all parties concerned.
Track record of working with local authorities and actors, civil society, UN, and other multilateral or bilateral actors.
Record and evidence of organizational culture of accountability, such as a written code of conduct, measures on anticorruption, protection against sexual exploitation and abuse and sexual harassment policy.
A track record of delivering quality and timely project results, as well as communicating on any challenges or delays.
Ability to seek alternative ways to carry out activities in order to avoid risks.

Organizational expertise in the area of specified programme:

Evidence on previous experience in successful management of projects of the same nature and similar to MPWCs (as described in this ToR and in "Reference document on UN Women Standard Guidance for Multi-Purpose Women Centres" in the end of this ToR). Track record on delivering protect activities focusing on livelihoods skill training, cash-based interventions, GBV services, psychosocial support, relief distributions, education and other lifesaving services and resilience and empowerment initiatives for women.
Strong proven evidence in providing the above-mentioned services for women and girls with diverse ages, disabilities, socio-economical, educational, cultural and geographical backgrounds, skills and ambitions.
Proven track record of strategic partnerships with local women's rights organisations and women's CSOs in the five provinces: Balkh, Herat, Bamiyan, Kandahar or Nangahar.
Proven compliance and capacities to implement according to the Inter-agency standing committee (IASC) minimum standards on GBV in emergencies, protection, protection against sexual exploitation and abuse, accountability to affected populations, child protection and core humanitarian principles
Grassroot presence at least in three of the following five provinces: Balkh, Herat, Bamiyan, Kandahar or Nangahar. The organization must have demonstrated capability to work in hard-to-reach parts of Afghanistan with a capacity to deliver tailormade, needs based, activities for women community members with diverse needs and backgrounds using a conflict sensitive and do no harm approach.

Accountability and Financial Control:

A functioning internal control framework and process to deliver quality and timely project results.
Strong monitoring and evaluation mechanism.
For more information, visit https://procurement-notices.undp.org/view_notice.cfm?notice_id=86137