Deadline: 6-Feb-23
UN Women seeks to engage a partner to harvest practice-based knowledge and evidence on transforming patriarchal masculinities to prevent violence against women and girls (VAWG), to support the decolonization of knowledge, leadership and challenge existing knowledge hierarchy within the field.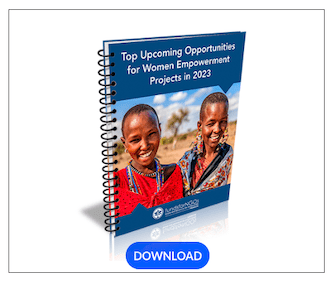 The partner will collect evidence on promising practices, facilitate information flow and strengthen knowledge development of practitioners, around gender transformative approaches on working with men and boys in preventing v.
Objectives
For this the specific objectives include:

Organising spaces to foster peer-to-peer learning and dialogues among practitioners and experts, as communities of practices, from the field across the world on the gender transformative efforts on prevention and ending of all forms of VAWG
Unpacking the concept of "practice-based knowledge and evidence" through a collective learning and sharing process with experts and practitioners;
Consolidating practice-based knowledge and evidence on programming and policy interventions to transform patriarchal masculinities to prevent violence against women and girls in video and documentation formats;
Developing a consolidated document that pulls together the evidences and trends in the field that can serve as guide and toolkit for programmers and advocacy efforts on preventing VAWG through transforming patriarchal masculinities; and
Disseminating findings and results from the collective learning process, with focus on reaching out to and influence decision making fora and funding frameworks.
Funding Information
The budget range for this proposal should be USD45,000.
March-December 2023: Learning sessions, collection, synthesizing and dissemination of promising practices and lessons learned
Detailed timelines for specific deliverables will be developed and agreed upon between UN Women and the selected Partner.
Competencies
Technical/functional competencies required

Experience and technical expertise in the areas of gender equality, specifically on prevention of violence against women and working with men and boys on transforming harmful and patriarchal masculinities. This includes sound knowledge of how patriarchal masculinities maintain and deepen injustices and a track record of tackling root causes of VAW.
Experience in conducting participatory, multi-stakeholder learning and knowledge exchange sessions on VAW prevention.
Experience in generating, sharing, and applying practice-based knowledge, together with research-based evidence, on transforming masculinities and working with men and boys as agents of change in dismantling patriarchal systems.
Experience and expertise working with diverse global, regional, and national partners on engaging men and boys to transform patriarchal masculinities.
Experience in convening global and regional networks of practitioners working with men and boys.
Existing organizational plan and institutional capacity (including human resources and funding) for transforming patriarchal masculinities and working with men and boys to end VAW, to ensure continuity and sustainability.

Other competencies, which while not required, can be an asset for the performance of services

Existing partnerships with regional and national institutions (government, civil society, and/or academic) working on VAW prevention and transforming harmful masculinities.
Commitment to provide technical support and/or form partnerships with other organizations to nurture capacity development on VAW prevention.
For more information, visit VAWG.