Deadline: Ongoing Opportunity
UN Women is offering small grant to engage on social accountability for legislation and the conduct of service providers to specific at risk groups including at-risk youth and network building among CSOs to support social justice activism on GBV and Family Violence.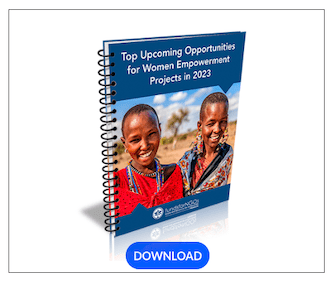 UN Women's Small Grants are designed to support institutional strengthening and capacity-building, especially for smaller/grassroot organisations. This call specifically supports CSOs working in the area of family violence, especially responding to the needs of women and children survivors as well those who face discrimination or marginalisation. Expressions of interest from CSOs not previously in receipt of Spotlight Initiative funding are highly encouraged. This grant falls under Pillar 6, in recognition of the integral role civil society has played in lobbying, advocacy, service delivery and support to address family violence in the region.
Pillars
The key pillars of the Spotlight Initiative include:
Pillar 1: Laws and Policies
Pillar 2: Institutional Capacities
Pillar 3: Social Norms and Behaviours
Pillar 4: Services
Pillar 5: Data Availability and Utilisation
Pillar 6: Women's Rights Groups, Autonomous Social Movements and CSOs
Funding Information
Amount:

Category One: Ceiling of USD 15,000 per organisation
Category Two: Ceiling of USD 30,000 per organisation

Duration: Up to 6 months
Eligible Activities
Building capacity on social accountability mechanisms for EVAWG
Building capacity to scale up existing VAWG/FV programmes and services
Strengthening advocacy around EVAWG
Building internal institutional and operational capacities
The Small Grants are not able to fund provision of direct services or operating/running costs unrelated to the specific proposal.
Eligibility Criteria
UN Women welcomes expressions of interests in two categories:

Up to USD 15,000 equivalent per civil society organisation (CSO) for smaller/shorter projects
Up to USD 30,000 equivalent per civil society organisation (CSO) for larger/longer projects

The applicant may apply if it:

is a registered CSO in operation for at least three years;
is not on the Consolidated UN Security Council Sanctions List;
is not being investigated for fraud, corruption, sexual abuse, sexual exploitation or other wrongdoing;
has not had funding received from UN Women entirely or partly written off by UN Women;
is not currently engaged as an Implementing Partner (IP) or Responsible Party (RP) for UN Women;
has not been engaged as an IP/RP for UN Women at any time after 21 November 2019;
is not a government entity;
is not a UN organization;
is not an established CSO with the capacity to be engaged as an IP/RP;
has sufficient capacity to collaborate with various stakeholders;
has sufficient financial stewardship, including having adequate financial policies and procedures in place to manage the small grant; and,
past performance has been deemed satisfactory by UN Women
For more information, visit https://caribbean.unwomen.org/en/stories/news/2022/08/un-women-spotlight-initiative-guyana-call-for-small-grants-social-accountability-and-social-justice-activism