Deadline: 29-Oct-21
The United Nations Capital Development Fund (UNCDF) and the United Nations Development Programme (UNDP), under its joint Pacific Digital Economy Programme (PDEP), are looking to develop activities with legally established research institutions, think tanks, private and public sector organizations that can conduct the rollout of the digital and financial literacy (DFL) survey in seven Pacific Island Countries (PICs) including Fiji, Samoa, Solomon Islands, Tonga, Vanuatu, Papua New Guinea, and Timor Leste.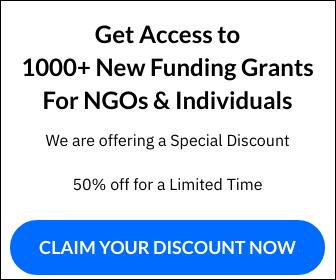 There was also a Pacific Financial Competence Study conducted by the UNCDF PFIP in 2012/2013 that founded the following:
Low-income households have a limited understanding of financial terms and conditions.
Most low-income households are unable to undertake money management tasks and financial services activities they consider necessary. The lack of financial knowledge, skills, and lack of access to safe and affordable financial services were the key reasons
Low-income households are generally better able to manage short-term financial activities than long-term financial planning
Overall, the Pacific does not demonstrate a financially competent behavior
Scope of Work
The objective of this RFA is to select a partner with experience in conducting surveys to implement the survey protocol in the Pacific region. The scope of work will include but not limited to the following.
A Review survey of the survey protocol with a view on feasibility and a Detailed Consolidated Implementation Plan (Include all seven Pacific Island Countries in scope).
The implementation of the survey with:

Training of enumerators
Pilot testing
Incorporate revision of survey protocol based on pilot findings
National and regional rollout of the survey protocol in the seven Pacific Island Countries
Provide guidance and oversee the process of data collection

Present initial findings to UNCDF and key programme stakeholders.
Submit seven draft country reports for stakeholder review.
Submit seven final country reports and one regional analysis report.
Submit revised survey protocol that will be used 5 years from now during PDEP's final programme year.
Funding Information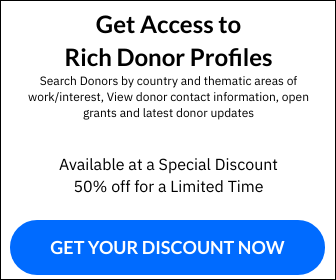 A grant of up to USD 450,000 to the selected applicant technically compliant in accordance with the Evaluation Criteria. UNCDF contributions will be maximum of 75% of the total project cost.
The project is expected to take around nine months' duration.
Expected Results
All applications must include targets on the indicators.
The targets must be disaggregated for the selected target groups. Applicants who are not able to report on one or multiple indicators or provide disaggregated data should include a note with the reason. The targets will be considered in the evaluation of the applications.
During the negotiation process of the performance-based agreement, selected applicants and UNCDF shall develop a monitoring framework. This may include additional indicators and targets, tailored to the scope of the proposed solution, activities and expected results.
For illustration, milestones can include market research conducted, and go-to- market strategy finalized.
Target segment
The Pacific Islanders in the respective countries i.e., Fiji, Samoa, Tonga, Solomon Islands, Vanuatu, Papua New Guinea and Timor Leste especially rural communities, women, youth and MSMEs as well as the labour mobility workers.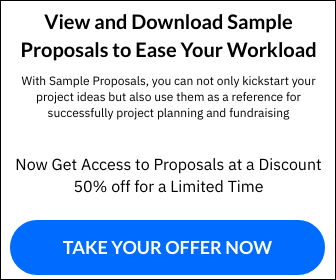 Geographical scope
The Survey Protocol must be rolled out in the seven target countries i.e., Fiji, Samoa, Tonga, Vanuatu, Solomon Islands, Papua New Guinea, and Timor Leste in a way that ensures nationally representative data.
Eligibility Criteria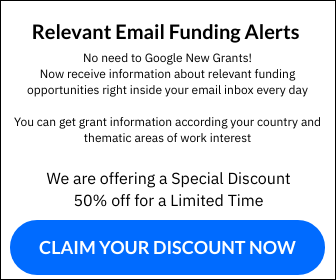 Entity registration

The applicant/ lead applicant must be a registered entity.
The applicant/ lead applicant must have audited financial statements for at least one operating year.
The applicant/ lead applicant must have their latest management accounts.

Country of operation

The applicant can be based anywhere globally and duly registered and having at least one year of operations.

Consortiums (when applicable)

Applicants may apply only once under this RFA, whether independently or in a consortium.
Joint applications between key players in the target country or countries are encouraged if the solution proposed will ensure the delivery, monitoring and evaluation of the survey covers all the target audiences utilizing local resources and stakeholders.
Applications from consortiums of organizations must show that the partnership has been established prior to submitting the application
The lead applicant and their partner must be registered entities with at least one year of operations and must have statutory accounts and audited financial statements for at least one operating year. If audited financial statements are not available at the time of application, the applicant must provide latest management accounts at the due diligence stage and provide UNCDF with audited financial statements during the partnership.

Project funding

Selected applicants are encouraged to share at least 25% of the total project cost in cash (for costs such as technical resources, staff, and operational expenses).
Contribution to the total project cost may be through cash contributions, in-kind contributions (e.g., staff time), and matching funds.
For more information, visit https://www.uncdf.org/article/7217/rfa-conducting-the-digital-and-financial-literacy-survey-in-seven-pacific-island-countries