Deadline: 08-Aug-21
The United Nations Capital Development Fund (UNCDF) is calling applications for Sierra Leone Improved distribution of digital financial services leveraging innovative agent models, financial literacy, digital credit, and savings.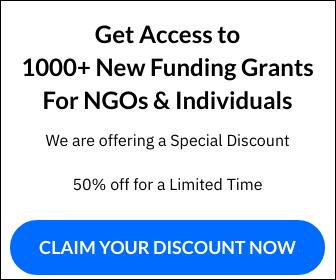 In Sierra Leone, the United Nations Capital Development Fund (UNCDF) supports the development of new use-cases, products or business models that could drive outcomes around Inclusive Digital Economies and the expansion of Digital Financial Services for segments currently left behind, such as women, youth and other vulnerable segments in the low-income groups.
For this RFA, UNCDF plans to invest up to a total of USD 150,000 in the implementation of three interventions.
Deployment and expansion of innovative agent models.
Financial and digital literacy activities and.
Innovative digital financial products that encourage formal savings and credit in Sierra Leone, with focus on women, youth and the rural population.
Scope of Work
The purpose of this RFA is to select a qualified financial service provider (bank, financial institution, Mobile Network Operator (MNO), FinTech) committed, ready and able to provide integrated financial services targeting women, youths and other vulnerable groups in Sierra Leone to attain the following.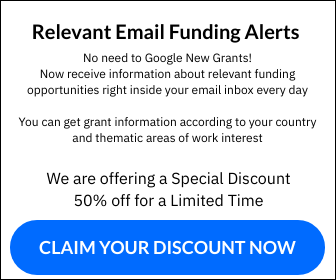 Demonstrate that DFS, when designed and delivered with a rigorous understanding of the Low-income and vulnerable group segments in mind, can have an impact on customer lives, in terms of their ability to pursue opportunities, be resilient to shocks, and meet their aspirations.
Demonstrate that they have a ready-to-go solution for the expansion of access points to other parts of the country other than Sierra Leone's capital, Freetown.
Develop specific use cases that prove the business case for serving women, youth and the low-income segment groups including challenges these segments face in accessing formal financial services.
Scale up new products and services (e.g., savings, loans and financial and digital literacy) specifically targeting 100,000 clients, particularly women, youths and other vulnerable segments of the society.
Focus Areas
Institutions should also be able to demonstrate interest and focus in the following areas.

Women and youth Entrepreneurship.
Work in rural communities and with community groups.
Use of Simple technology solutions suited to the needs of the people.
Work in Financial and digital Literacy space.

In addition, project areas of focus are:

Rural, peri-urban and Community Banking: Institutions providing financial services targeted at the low-income segments in Sierra are encouraged to apply. UNCDF seeks for a partner with track record for delivering digital financial services at the rural and community level.
Agent Business: FSP's that have agent business at the core of their operations. UNCDF will partner with an institution that has a ready-to-go agent model which is easy to replicate, scaleup and viable commercially. The FSP must also have a strong strategy towards increasing female agents.
Products for Women and Youth: UNCDF is looking for a partner who has tailor made products suited to the needs of women and youth. The partner must have a track record for working with these 2 segments.
Financial and Digital Literacy: UNCDF wants to partner with an FSP with extensive experience in the design and use of financial and digital literacy tools for low-income segments especially women, youths and persons living in rural parts of Sierra Leone.
Funding Information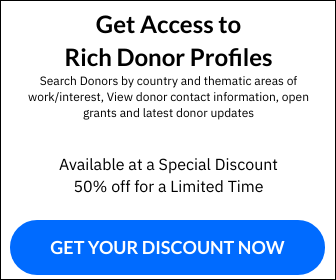 UNCDF contributions may range from USD 120,000 to USD 150,000.
Project duration: Up to 12 months.
Geographical Scope: Sierra Leone, with focus on semi urban and rural areas.
Eligibility Criteria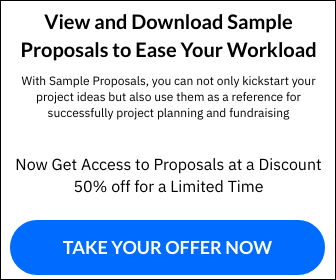 Entity registration

The applicant/ lead applicant must be a registered entity in Sierra Leone, i.e., financial service provider (banks, financial institutions, Mobile Network Operators (MNO's), FinTechs) committed, ready and able to provide integrated financial services targeting women, youths and other vulnerable groups.

Relevant operation licenses (when applicable)

The lead applicant must be licensed to provide agent business services and digital loan solutions.

Country of operation

Applicant(s) shall be duly incorporated and registered according to the rules of Sierra Leone.
Applicant(s) should be operating in Sierra Leone for at least 3 years.

Consortiums (when applicable)

Applicants may apply only once under this RFA, whether independently or in a consortium.
Joint applications between market players are encouraged if the solution proposed will expand delivery networks and promote rural and/or other last-mile access to agent network models and digital credit with focus on women, youth and low-income segment.
Applications from consortiums of organizations must show that the partnership was established prior to this call for applications.
The lead applicant and their financial service provider partner must be registered entities with at least three years of operations and must have statutory accounts and audited financial statements for at least three years.

Solutions to be supported

The proposed intervention shall target financially excluded communities especially in semi urban and rural populations with a special focus on women and youth. While grant funding will be applied to initiate the interventions, applicants should propose use cases for agent models and digital credits that can be financially viable once established within 6 -12 months.

Project funding

Applicants must contribute by funding costs related to technical infrastructure, resources, and operations.
For more information, visit https://bit.ly/3kIlen2