Deadline: 5-Dec-21
The United Nations Development Programme (UNDP) is requesting for Proposals for Landscape Analysis of Skill and Employment Ecosystem.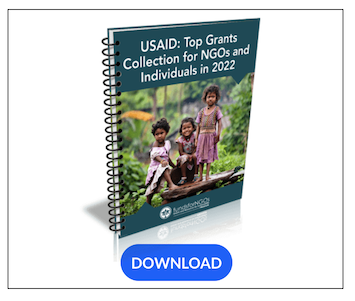 Objectives
In this context, focusing on the socio-economic development of youth in the state of Tamil Nadu, Karnataka and Gujarat UNDP India intends to carry out state specific knowledge paper series to inform policy makers and other key stakeholders of the skill development ecosystem on future pathways to build an inclusive and demand driven skills and employment ecosystem.
UNDP India Inclusive Growth "Knowledge Paper Series" seek to develop an enhanced understanding of the most pressing and emerging structural and institutional issues that affect the optimal outcome of central and state governments policy and programme options aimed at making youth employable and ensuring a smooth education to work transition pathway in select states. The planned study aims to take stock of the existing data and evidence pertaining to the training, employment, and entrepreneurship promotion policy and programmes in the states of Tamil Nadu, Karnataka and Gujarat and identify critical issues (policy, system, processes, capacity) contributing to supply – demand mismatch, and provide actionable recommendations for linking training, skills and employment and preparing youth for future of work.
Scope of Work
The service provider is expected to undertake a mixed method approach to carry out the following tasks and to address suggested research questions:
Desk Review drawing on latest publicly available evidence and advanced research addressing different aspects of Skilling and Employment Promotion
District Level analysis with Primary Research
Synthesising the findings and recommendation
Deliverables
The deliverables are broadly classified:
Inception report including objectives, methodology, phases of the study, framework, key stakeholders, approach, work plan and report structure.
First draft paper which contains insights from the primary and secondary data collection, with annexes, graphs, tables, abstracts and presentation with key messages as well as practical recommendations for policy makers and to inform the work of UNDP in states.
State-wise final knowledge paper incorporating comments/suggestions received during the stakeholder consultation workshops including findings, insights, and recommendations for all the 3 identified states. The final report should be 20-25 pages (for each state) and should contain an executive summary / abstracts (maximum 2-3pages, which can be used as brief on standalone basis a). The report should list references used, including hyperlinks of online references.
One consolidated report/ state highlighting the best practices, models, etc. with a comparative analysis of the key findings across the 3 states.
Location of work: Tamil Nadu, Karnataka and Gujarat
Eligible Activities
Under the overall supervision of Inclusive Growth and Policy unit, the service provider is expected but not limited to undertake the following activities:
A mixed methods approach should be used to conduct the study – a combination of desk research/document analysis, in-depth interviews, focussed group discussions, and/or other methods may be proposed in order to most effectively and efficiently meet the objectives of the study within the time available. In particular, the following methods should be focused on:
Desk research: Review of existing literature including of the Government policies, schemes, programmes, private sector and civil society interventions, institutional arrangements, etc. should help develop a landscape analysis of the skill-employment ecosystem.
Key informant interviews: with representatives from relevant stakeholders/institutions such as VTPs (Vocational Training Providers), employment exchanges, District Skill Missions/District Skills Committees, staffing companies, NGO/CSOs, CSR initiatives, multilaterals, and bilateral agencies, etc.
Focused group discussions: Hold focused group discussions with students/youth, employers/MSMEs, Industries Associations and informal economy operators.
150-200 stakeholders including youth should be contacted in person (individually / FGD) from five districts (total 1000 stakeholders) in each state.
Eligibility Criteria
The service provider should have at least 5+ years of experience in conducting research studies and analysis in the skill-employment sector in India.
The service provider should have demonstrated track record of conducting at least one multi-state project related to analyzing skill/employment/entrepreneurship/livelihood ecosystem.
Notes:

If bidders do not meet any of the criteria, their proposals will not be considered for further evaluation.
Bidders meeting criteria are required to submit evidences (details / documents) in support – otherwise proposal may be disqualified.
Criteria
Technical Proposal (70%)

Institutional capacity and experience of the organization (15%)
Proposed methodology, approach, and timeframe (35%)
Qualification and experience of Team (20 Marks)
Team Leader (10marks)
Key personnel (10 Marks)

Financial Proposal (30%)

To be computed as a ratio of the Proposal's offer to the lowest price among the proposals received by UNDP.
For more information, visit https://procurement-notices.undp.org/view_notice.cfm?notice_id=86140