Deadline: 10-Dec-21
UNESCO Myanmar is inviting Proposals for the "Strengthening Youth and Community for Education for Peace and Sustainable Development (EPSD)" project with an aim to empower and support the community learning centers for delivering education for peace and sustainable development initiatives in a flexible way that meets the needs of local communities and to empower Myanmar's youth to lead and promote sustainable lifestyles as socially responsible global citizens and leaders of the future.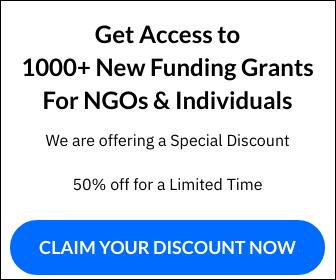 Through this project, UNESCO is seeking to achieve the following:
Capacity Building on EPSD: including the awareness-raising on EPSD, EPSD best practices for implementation, whole school approach (for community / learning centers), and the EPSD skill development trainings. (UNESCO will be available for technical support upon request.)
EPSD resources centres: distributing the EPSD resources, including UNESCO publications, to the networks in the community such as teachers, learning centers, youth groups, and others. Along with the resources, the center will be hosting some trainings how to use those resources.
Community-based EPSD activities: initiating community-based EPSD activities in the centers and in the communities together with other networks in the regions.
Youth-led EPSD campaigns: mobilizing and engaging towards increasing youth participation in peace and sustainable development action. This includes raising awareness of the SDGs/ EPSD through advocacy and communication including youth-led campaigns on EPSD.
Components
The project is designed to cultivate the ability of youth to innovatively apply knowledge and skills grounded in peace and sustainable development principles for the betterment of their lives, community and the society by way of two main components: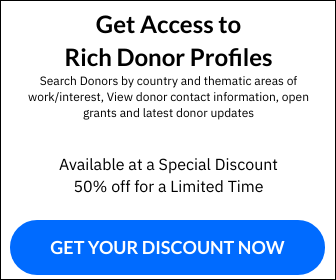 Strengthenin

g of community centers as EPSD resource centers and mentoring networks;

and 

Mobilizing and pr

oviding support to youth-led community-based EPSD related campaigns / activities.
Funding Information
The budget s

ubmitted for a project plan should not be over 70,000 USD.

In principle, p

roject duration will be 12 months, however, shorter periods will be applied depending on the actual project start date.
Eligible Beneficiaries
Eligible beneficiaries are youths, staff, volunteers, teachers, and students from the community resource centers and surrounding communities in any townships in Myanmar. The applicant organizations should provide the special consideration to the following points for identifying the target group or beneficiaries: 
Availability and

accessibility of organizing community-based activities; 

Access to the existing community centers; 

Willingness and interest of people in the local community to participate; 

Equal gender representation; 

Inclusion of participants

without discrimination based on their background.
Eligibility Criteria
Eligible organizations are local service providers (examples CBOs, CSOs and LNGOs), focused on peace, education, sustainable development and have extensive work with youth and community development. Some criteria for application are as follows:
Holdin

g the necessary permission to provide the services as outlined in these ToR; 

Must be a Myanmar organization with operations already established in Myanmar; 

Evidence by previous and current registration or ongoing application registration; 

A track record of at least 5 years in provision of education services in Myanmar, preferably targeting youth and community; 

At least 5 years of experience in trainings and leading in the area of Education for Peace and Sustainable Development and related fields is required, preferably with experience in different parts of Myanmar; 

A good understanding of the context and learning needs of the target group would be a great advantage; 

A strong network of youth in Myanmar and capacity to coordinate the program; 

Working with yout

hs and community-based activities is a must.
For more information, visit http://www.themimu.info/mm/calls-for-proposals