Deadline: 4-Jul-22
The United Nations International Children's Emergency Fund (UNICEF) is accepting expression of interest (EOI) to identify eligible Civil Society Organizations (CSOs) for potential partnerships with UNICEF Viet Nam to support achievement of results for children outlined in the 2022-2026 Country Program and the inclusive, equitable and gender responsive approach to digital transformation in education.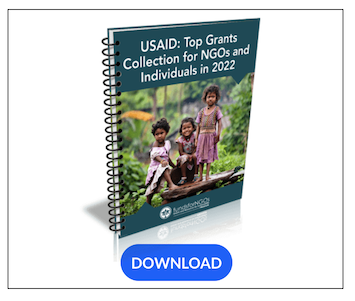 UNICEF Viet Nam also supports the government in the digital transformation of the education system, to ensure each and every child has access to affordable, gender- responsive and inclusive opportunities for learning and development. We supported the Ministry of Education and Training (MOET) in developing a national framework for digital literacy and transferable skills for teachers and students. The framework sets the competency standards and promotes digital literacy and transferable/life skills curriculum from preschool up to secondary school levels. It was finalized and disseminated in 2021 with subsequent training of trainers (ToT) conducted to equip teachers with the skills and knowledge needed to facilitate digital teaching and learning.
Aims
Their 2022 – 2026 Education Program aims that:
For every child, learning and skills: Improved inclusive and gender responsive learning and skills, including digital and transferable skills for children from early childhood to adolescence, and;
For every child, a conducive and respectful learning environment: Creating conducive and safe learning environments for children and adolescents which are beneficial to mental health and enable participation and civic engagement, and;
For every child, an enabling education system: Improved national and local capacities to strengthen policies, planning, monitoring and financing for gender transformative, innovative, equitable, inclusive learning opportunities for all, and;
For every child, a safe, green and clean world: ensuring a safe, clean, green and resilient education system, including through the adoption of innovative, sustainable and climate-smart solutions at- scale and enabling children's awareness and engagement on climate action.
Areas
Area 1: Digital literacy, transferable skills, green skills and STEM pathway
Area 2: Online safety, digital wellbeing, and media literacy
Area 3: Digital accessibility and inclusion
Area 4: Digital Public Goods
Eligible Locations
Their focus is in (but not limited to) these locations: Lao Cai, Ninh Thuan, An Giang, Dong Thap, Kon Tum, Soc Trang, Da Nang, and Ho Chi Minh City.
Eligibility Criteria
CSO must:
be registered in country of origin and/or in Viet Nam
not be an entity named on any of the UN Security Council targeted sanction lists.
Exclusion criteria
CSO submission which:

are not sent before the specified deadline
do not include all required documents duly completed and signed or do not comply with specifications set in this Call for Expression of Interest
are not submitted in English

will be excluded from the selection process.
For more information, visit https://www.unicef.org/vietnam/call-expressions-interest-potential-partnerships