Deadline: 29-Jul-22
The North Carolina Community Foundation (NCCF) is seeking proposals to support nonprofit organizations with programs, projects and general operations that serve eastern NC.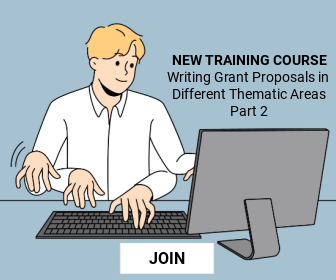 This program is the fifth annual competitive cycle from the endowment, which supports nonprofit organizations focusing on education, health, and human services in 41 eastern North Carolina counties.
Focus Areas
The Endowment defines these focus areas as follows:

Education benefits students, teachers, school personnel within pre-K, K-12 and 4-year college and university education systems with a goal of escalating school success.
Health includes programs and services that yield positive impacts on the health and well-being of individuals, groups, and communities.
Human Services addresses basic human needs – food, clothing, shelter and safety.
Funding Information
This opportunity will provide a total of $500,000 in funds from the Foundation, with individual grant awards ranging from $25,000 to $50,000.
Eligibility Criteria
Those counties are: Beaufort, Bertie, Bladen, Brunswick, Camden, Carteret, Chowan, Columbus, Craven, Cumberland, Currituck, Dare, Duplin, Edgecombe, Gates, Greene, Halifax, Harnett, Hertford, Hoke, Hyde, Johnston, Jones, Lenoir, Martin, Nash, New Hanover, Northampton, Onslow, Pamlico, Pasquotank, Pender, Perquimans, Pitt, Robeson, Sampson, Scotland, Tyrell, Washington, Wayne and Wilson.
Applicant organizations must be nonprofit organizations that are qualified as tax-exempt public charities under Section 501(c)(3) of the Internal Revenue Code.
Nonprofit organizations operating as a 501(c)(3) public charity via a pre-existing relationship with a fiscal sponsor may also apply. The application must include a letter from the sponsoring organization that verifies the relationship, describes the nature of the relationship and includes when the relationship was established.
Proposals must benefit communities in eastern NC. View the full eligibility area which includes 41 eastern NC counties.
Proposals must have a clear and specific focus on education, health, or human services.
Please note that the primary purpose of submitted proposals must fall within one of these focus areas. Proposals that are loosely related to a focus area are not as likely to be successful.
Organizations must offer programs/services without discrimination on the basis of age, race, national origin, ethnicity, gender, physical ability, sexual orientation, political affiliation or religious belief.
Restrictions
Grants are not awarded for:

Government entities including, but not limited to, public schools, colleges, and universities; nor nonprofit foundation arms (and "friends of") of schools and other government entities
Private schools, colleges, and universities
Religious institutions (including churches and organizations promoting a particular faith)
Annual fund or capital campaign fundraisers
Endowments
Political purposes or lobbying
Loans or reimbursements
Individuals
Re-granting by the applicant organization
For more information, visit https://www.nccommunityfoundation.org/news/500000-available-for-nonprofits-in-eastern-nc-through-the-louise-oriole-burevitch-endowment