Deadline: 10-Sep-23
The U.S. Fish and Wildlife Service (FWS, Service) is seeking applications for its Public Lands Corps (PLC) Program.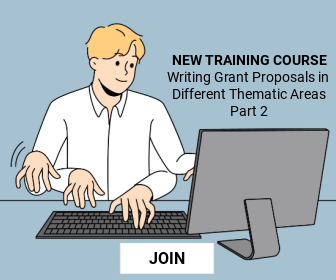 The U.S. Fish and Wildlife Service (FWS, Service) is committed to building and retaining a diverse and inclusive workforce that reflects the ethic, age, socioeconomic and cultural backgrounds, and language diversity of contemporary America. The Service operates a variety of programs that promote wildlife conservation and public land management under the Public Lands Corps Act (PLC, FWS Youth Corps) through engagement, employment, and education of our nation's diverse youth and veterans.
Service programs operating under the Public Lands Corps Act have been designated as covered programs under Justice. The Service strives to meet the Federal Government's goal that 40 percent of the overall benefits of certain Federal Investments flow to disadvantaged communities that are marginalized, underserved, and overburdened by pollution. The categories of investment are: climate change, clean energy and energy efficiency, clean transit, affordable and sustainable housing, training and workforce development, remediation of reduction of legacy pollution, and the development of critical clean water and wastewater infrastructure.
The PLC Program's Goals  
Perform, in a cost-effective manner, appropriate conservation projects on eligible lands where such projects will not be performed by existing government employees.
Assist governments and Indian tribes in performing research and public education tasks associated with natural and cultural resources on eligible lands.
Expose young people to public service while furthering their understanding and appreciation of the Nation's natural and cultural resources.
Stimulate interest among the Nation's youth in the Service and conservation careers by exposing them to conservation, scientific research, and other professionals in the Service, and offering them non-competitive hiring eligibility for Federal positions for which they qualify upon meeting program requirements.
Allow PLC participants the opportunity to seek forbearance on Stafford loans
Funding Information
Estimated Total Funding: $18,000,000
Maximum Award: $2,000,000
Minimum Award: $5,000
Expected Award Funding: $47,000
Expected Number of Awards: 280
Eligibility Criteria
Applicants

State governments
County governments
City or township governments
Special district governments
Public and State controlled institutions of higher education
Native American tribal governments (Federally recognized)
Native American tribal organizations (other than Federally recognized tribal governments)
Nonprofits having a 501(c)(3) status with the IRS, other than institutions of higher education
Nonprofits without 501(c)(3) status with the IRS, other than institutions of higher education
Private institutions of higher education
Others

Additional Information

Other Organizations that have established Public Lands Corps Act eligibility as FWS Youth Corps member organizations such as 501(c) 4 or 501(c) 5 nonprofit organizations that are labor unions, neighborhood associations, or other types of eligible organizations, including those that reach or represent potentially underserved communities.
For more information, visit https://www.grants.gov/web/grants/view-opportunity.html?oppId=344392