Deadline: 7-Dec-21
The Michigan Health Endowment Fund has announced Capacity Building Grants Program to increase health-focused, community-based organizations' effectiveness and sustainability across Michigan.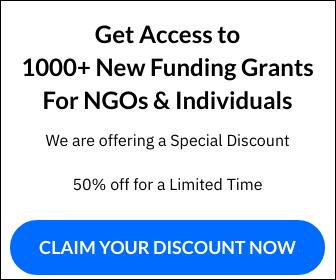 The intent of this grant program is to assist health-focused, community-based organizations in becoming stronger, more effective institutions within their community by meeting basic organizational needs, allowing them to spend more time an energy focused on their mission and collaborative efforts.
Focus Areas
Access to Healthy Food
Behavioral Health Services
Foodborne Illnesses Prevention
Health Related Transportation Services
Health Services for Foster and Adopted Children
Infant Mortality
Technology Enhancement
Wellness and Fitness
Funding Information
They will prioritize organizations with operating budgets under $5,000,000 and an explicit focus on a health issue that aligns with the Health Fund's eight priority areas.
Grant Range: Up to $50,000
Requests cannot exceed 20% of your organization's budget
Administrative/indirect costs cannot exceed 10% of proposal budget
Grants can be one or two years in duration, but the total request is limited to $50,000
Grassroots organizations, small and medium size nonprofits are encouraged to apply
Eligible Expenses 
Capacity building grants will cover expenses to help an organization reach a specific operational goal. Requests should focus on internal organizational capacity rather than coalition, community, or program development.
Applicants should consider what internal work would be most essential to ensuring the organization's consistent, effective function within the community it serves. Some examples include:

Communications/marketing
Evaluation and learning
Financial management
Staff or board leadership development
Succession planning
Merging of resources or administrative functions between nonprofits
Creating processes and systems for stronger community engagement

While not a requirement, applicants may want to consider completing an optional organizational assessment to help in identifying priorities and discuss the results with board and staff members to develop a plan of action prior to submitting a proposal.
Eligibility Criteria
Applicants must:
Be recognized by the Internal Revenue Service as a nonprofit organization;
Be based in Michigan;
Have a current certified financial audit; and
Have at least 1 FTE
For more information, visit https://mihealthfund.org/grantmaking/community-health-impact