Deadline: 15-Jul-22
The Missouri Children's Trust Fund (CTF) is seeking a training & technical assistance provider to support implementation of projects funded by the CTF Child Sexual Abuse Prevention Grant Program.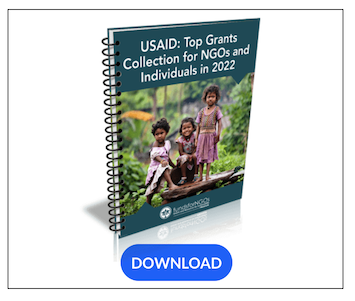 In 2020, CTF developed a child sexual abuse prevention (CSAP) funding strategy that prioritizes support for community-based projects that utilize multiple, complimentary strategies spanning the social-ecological model for violence prevention to reduce child sexual abuse in zip codes with high counts and/or rates of reported child sexual abuse.
Scope of Work
Initial and ongoing assessment of technical assistance (TA) needs related to CTF grantees' implementation of their community-based CSAP projects. Grantees' annual action plans and quarterly continuous quality improvement (CQI) reports will be provided to support this assessment;
Provide CTF CSAP grantees with TA related to implementation of their grant projects on an as-needed basis;
Support monitoring and evaluation of the CTF CSAP Grant Program through informationsharing with CTF and the program evaluation team, as needed;
Support data collection for the CTF CSAP Grant Program evaluation, as requested;
Attend CTF CSAP grantee meetings, and advise CTF on any program-wide TA needs identified during meetings;
Engage in capacity-building and/or systems work to support the following CTF CSAP Grant Program activities:

Establish a community/MDT response to support the implementation of a Problematic Sexual Behavior-Cognitive Behavioral Therapy clinical program;
Establish and/or coordinate CSAP-focused community coalitions;
Work with youth-serving organizations to establish and/or enhance organizational policies and procedures related to child protection and codes of conduct;
Increase/maintain capacity to provide Stewards of Children (SOC) training and ensure fidelity to the training model;

Support distribution of program materials (e.g., SOC workbooks), as needed;
Submit an annual report of CTF CSAP Grant Program TA needs identified/requested and support provided;
Assist CTF in identifying communities with a high need for, and/or interest in, establishing a community-based CSAP program, and facilitate information-sharing between existing programs and identified communities.
Funding Information
This contract will be paid on a reimbursement basis up to a maximum cost of $60,000. The contract period will begin on August 1, 2022 and end June 30, 2023. This contract will be eligible for renewal, depending on need and performance during the SFY23 contract period.
Criteria
Successful proposals will succinctly and effectively respond to the following:
What is your experience/expertise related to each of the following CSAP interventions/strategies: Stewards of Children, Child & Teen Safety Matters, working with youth-serving organizations to establish and/or enhance organizational policies and procedures related to child protection and codes of conduct, Circles of Safety, establishing and/or coordinating CSAP-focused community coalitions and/or response teams, and developing/executing social norm campaigns?
What is your capacity to provide CSAP training and technical support for four community-based projects, and who would be providing these services?
Please provide a detailed description of how you would accomplish the scope of work.
Please provide a percentage-based estimate of effort to achieve all deliverables (total should equal 100%).
How would your proposed activities align with/complement CTF's CSAP funding strategy?
Please discuss your statewide presence, partners, and influence.
For more information, visit https://ctf4kids.org/program-partners/ctf-funding-opportunities/