Deadline: 7-Sep-24
The National Institutes of Health is pleased to announce Small Grants for New Investigators to Promote Diversity in Health-Related Research that aims to provide support for new investigators from diverse backgrounds, including from groups nationally underrepresented in biomedical research, to conduct small research projects in the scientific mission areas of the National Institute of Diabetes and Digestive and Kidney Diseases (NIDDK) and participating Institutes and Centers.
The goal of this FOA is to enable a pool of investigators from diverse backgrounds to submit subsequent R01 or equivalent applications through the support of these small research grants, as well as receive additional independent research grant awards, produce research results, and author publications.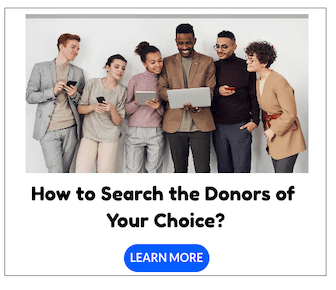 Focus Areas
NIDDK: The NIDDK's mission is to conduct and support medical research and research training and to disseminate science-based information on diabetes and other endocrine and metabolic diseases; digestive diseases, nutritional disorders and obesity; and kidney, urologic, and hematologic diseases, to improve people's health and quality of life. This funding opportunity seeks to facilitate the transition to research independence of new investigators from diverse backgrounds, including from groups underrepresented in the biomedical sciences, who are knowledgeable about these diseases within the scope of the NIDDK mission and available to focus on these diseases in their research careers.
NHGRI: The NHGRI supports the development of resources, approaches, and technologies that accelerate and support studies focused on the structure and biology of genomes; the genomics of disease; the implementation and effectiveness of genomic medicine; genomic data science and bioinformatics; training, developing, and expanding the diversity of the genomics workforce; and ethical, legal, and social issues related to genomic advances.
Funding Information
New investigators at the time of award under this FOA will have/have had less than $125,000 direct costs of combined research funding (excluding NIH training and NIH career awards).
Award Ceiling: $125,000
Award Project Period
The maximum project period may not exceed 3 years.
Eligibility Criteria
Higher Education Institutions

Public/State Controlled Institutions of Higher Education
Private Institutions of Higher Education

The following types of Higher Education Institutions are always encouraged to apply for NIH support as Public or Private Institutions of Higher Education:

Hispanic-serving Institutions
Historically Black Colleges and Universities (HBCUs)
Tribally Controlled Colleges and Universities (TCCUs)
Alaska Native and Native Hawaiian Serving Institutions
Asian American Native American Pacific Islander Serving Institutions (AANAPISIs)

Nonprofits Other Than Institutions of Higher Education

Nonprofits with 501(c)(3) IRS Status (Other than Institutions of Higher Education)
Nonprofits without 501(c)(3) IRS Status (Other than Institutions of Higher Education)

For-Profit Organizations

Small Businesses
For-Profit Organizations (Other than Small Businesses)

Local Governments

State Governments
County Governments
City or Township Governments
Special District Governments
Indian/Native American Tribal Governments (Federally Recognized)
Indian/Native American Tribal Governments (Other than Federally Recognized)

Federal Governments

Eligible Agencies of the Federal Government
U.S. Territory or Possession
For more information, visit https://www.grants.gov/web/grants/view-opportunity.html?oppId=335361