Deadline: 29-Jul-22
The United States Agency for International Development (USAID) is seeking applications for a cooperative agreement from qualified entities to implement the Countering Violent Extremism in Central Asia activity.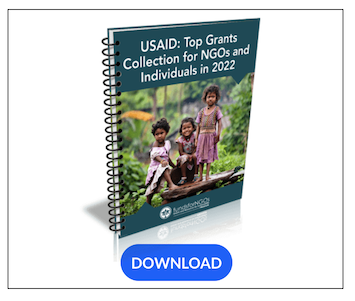 The purpose of this activity is to provide information to the public concerning the program aimed at countering violent extremism (CVE) across five countries of Central Asia: Kazakhstan, the Kyrgyz Republic, Tajikistan, Turkmenistan and Uzbekistan.
Objectives
Consistent with USAID's 2020 CVE policy, the overarching goals of the Activity are to do the following:

Reduce the risk of recruitment into, and support for, violent extremism, and
Build the capacity and commitment of the partners to prevent and counter the violent extremist threats.

More specifically, USAID/Central Asia aims to strengthen resilience to VE across the countries of Central Asia with a portfolio of interventions over five years that advance several interrelated objectives:

Strengthen the capacity of local-level community leaders – particularly women and youth – and CSOs to prevent and counter VE threats,
Help individuals and families to enhance their coping skills and strengthen their support networks, thus reducing factors associated with individual vulnerability to VE, and
Increase social cohesion in at-risk communities, fostering opportunities to form positive relationships with vulnerable individuals and reduce marginalization.
Funding Information
Award Ceiling: $15,000,000
Award Floor: $15,000,000
Geographic Focus
At the outset, the Activity will primarily be active in Kazakhstan, the Kyrgyz Republic, Tajikistan and Uzbekistan. A monitoring component will incorporate Turkmenistan, where programming may expand in later years if politically feasible. As was done during the previous activity, site selection will be informed by identifying specific settings where exposure to VE ideologies is more likely to occur and that therefore present higher VE risks (often termed "hotspots"). Research information from USAID's CASSS activity will be made available. In line with applicable U.S. law, USAID/Central Asia is unable to engage in programming benefiting FTFs or any family members who traveled with them to Syria or Iraq.
Eligibility Criteria
Eligibility for this NOFO is not restricted. Any qualified U.S. and Non-U.S. organization, individual, nonprofit, or for-profit entitymay participate under this NOFO.
USAID welcomes applications from organizations that have not previously received financial assistance from USAID.
For more information, visit https://www.grants.gov/web/grants/view-opportunity.html?oppId=341218