Deadline: 10-Mar-23
The United States Agency for International Development (USAID) is seeking applications for a cooperative agreement from qualified entities to implement the Highlands Resilience Activity (HRA).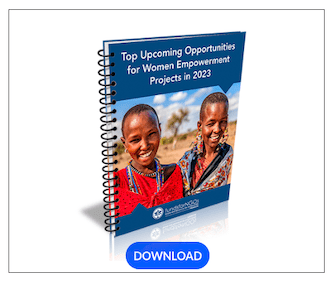 The Feed the Future Ethiopia Highlands Resilience Activity (HRA) aims to enable 120,000 households in the highland regions of Ethiopia to reach the graduation threshold from the Government of Ethiopia (GoE) Productive Safety Net Program (PSNP5). Applications are sought that complement the PSNP5 and build on the extensive lessons and experiences of previous USAID and GoE-funded programs, particularly the PSNP4 Livelihood Component, USAID's Graduation with Resilience to Achieve Sustainable Development (GRAD) and the Livelihoods for Resilience (L4R) activities.
Goals
The topline goal of HRA is for 120,000 PSNP households to sustainably reach the PSNP graduation threshold. All PSNP woredas in the highland regions of Ethiopia are eligible to be targeted by HRA. In woredas targeted by HRA, the core PSNP services (e.g., public works and transfers) will either be covered by either the GoE implemented PSNP or the RFSAs. In either case, HRA will implement the full package of the livelihoods component, unless the RFSA implementer or the GoE is already implementing the livelihoods interventions. HRA should target PSNP woredas in two or more highlands Regions (and PSNP households within those woredas per the big-push principle) with the greatest potential to achieve the graduation threshold within the five-year timeframe, considering the household profile, market opportunities, potential to rebound from conflict and opportunities to leverage other USAID investments, particularly in the Feed the Future Zone of Influence.
In order to avoid duplication of efforts, If HRA selects a RFSA supported woreda, HRA will not duplicate any nutrition, youth, gender or any other activities. Final woredas selection will be approved by USAID. In order for PSNP households to reach the graduation threshold, they must improve their livelihood strategies to the extent that they can reliably cover their basic annual food and household needs and maintain a buffer of savings and assets so that they can withstand moderate shocks. HRA will prioritize sustainable investments and approaches in order to increase the likelihood that households achieving the graduation threshold maintain their gains and continue to prosper rather than falling back into needing the PSNP. To do so, HRA will partner with key actors in the market system who possess specialized expertise, capacity to innovate and a vested interest in continuing investments into the future.
In order to achieve this topline goal, HRA must achieve the below intermediate results and crosscutting objectives as identified in the results framework. While the first four intermediate results will result in improved resilience at the household and individual level, the following intermediate results (5-7) will support improved functionality and resilience of the underlying systems and institutions that PSNP households depend on for success.
IR1: Increased productivity and competitiveness of targeted PSNP on-farm enterprises

Access to credit to increase production and productivity of the PSNP beneficiaries' individual land is critical. HRA will capitalize on the contribution of community-based groups such as the Village Economic and Social Association (VESA) to build the social and financial capital of vulnerable households, in addition to employing other access to finance strategies such as the Loan Guarantee Fund (LGF) initiative. HRA intends to support targeted on-farm households to identify market demand, plan production for their target market and to increase the production and commercialization of their selected goods.
HRA supports growing smallholder farmers into small to medium sized farms that are business oriented and able to generate surpluses and increase value through the application of cost-effective and market-oriented production. HRA will also support farmers and service providers to formalize their enterprises and enable households to develop entrepreneurship skills and livelihood strategies that will lead to improved outcomes in on-farm activities. HRA's success will be evaluated on its impact in increasing production volumes and sales.
Expected Results

At least a 25% increase in yield of targeted agricultural commodities
Value of $60 million in sales of producers and firms receiving USG assistance.
At least $53 million mobilized in new loans to PSNP households for a first-round loan.
HRA clients increase the value of sales of on-farm commodities by at least $80 million

IR2: Increased productivity and competitiveness of targeted PSNP off-farm enterprises

In addition to improved farm enterprises, PSNP clients need more and better opportunities to diversify their income generation. The rural off-farm livelihood diversification and growth can offer a pathway out of poverty for a large segment of the rural poor. Under IR2, HRA will use market systems approaches to help targeted PSNP clients improve the productivity and competitiveness of their off-farm enterprises. Off-farm income diversification bolsters resilience capacities by helping households fill in gaps in seasonal agricultural incomes and adapt to changing conditions in the rural economy and environment.
Off-farm income generation includes all activities performed as self-employed labor, including income from post-harvest agricultural and livestock processing. The off-farm business enterprises are key contributors to employment, economic growth and poverty reduction as gains from the on-farm activities are more and more challenged due to declining land quality and size and population pressure. Studies show that only 23 percent of households in Ethiopia have a non-farm enterprise, which is low by regional standards. Limited access to credit constraints household investment, particularly in off-farm activities. Besides, the challenging business environment and gender disparities affect productivity, marginalization and survival of off-farm businesses.
Expected Results:

HRA clients increase the value of sales for off-farm goods by at least $40 million
At least 2,000 SMEs (50% WSMES) (such as agro-dealers, pullet growers, bee colony multipliers, improved seed multipliers, agro-processors, micro-franchise women) supported to deliver appropriate services to the PSNP beneficiaries

IR3: Increased employment and wage labor among targeted PSNP clients

In addition to on-farm and off-farm enterprise development, PSNP clients need more and better employment and wage labor opportunities. HRA will work with key market actors to identify and overcome constraints to growth among firms with high potential to create good jobs for PSNP clients. HRA will also partner with market actors to reduce impediments preventing PSNP clients from accessing available job opportunities. This may include addressing a range of barriers, such as difficulty accessing opportunities in nearby cities where better jobs and job training/matching programs exist. HRA will particularly focus on easing the barriers limiting the ability of youth and the landless to attain gainful employment. The HRA implementer will avoid placing clients in training programs that are misaligned with labor market demand or have low probability of leading to gainful employment.
HRA will facilitate employment opportunities with the aim of allowing targeted beneficiaries to compete for more secure and better remunerated employment. HRA will also coordinate with private sectors who can play a role in skills development. The success in this intermediate result depends on matching the right skills for people with skills that employers demand, to secure good jobs. HRA is to help beneficiaries, particularly the youth, transition smoothly out of unemployment and into jobs and from low to higher productivity employment.

IR4: Improved diets, particularly among women and young children

Improved health and nutrition are both an essential input for resilience and an outcome of resilience. Improved child health and nutrition is associated with long-term impacts on child growth and development, educational attainment, and future productivity-breaking intergenerational cycles of poverty and contributing to the long term PSNP goal of poverty reduction. Conversely, households and communities that are able to improve their livelihoods and access public and private services are protected from shocks and stresses that lead to food insecurity, undernutrition and poor health.

IR5: Improved market systems and commercialization

In order to achieve IRs 1-4, market systems must work better for the poor and, in particular, for PSNP clients. HRA will work with market actors (public and private) to address the key firm-level market failures that prevent PSNP communities and clients from more fully integrating into the rural economy and linking with urban centers. HRA will also facilitate and co-invest in publicprivate partnerships to implement innovative solutions to the identified key firm-level market failures. These solutions should result in the increased capacity of market and value chain actors to invest in and serve PSNP communities. HRA will also identify sectors of the economy, beyond agriculture and ag-processing, which have a high-potential for increased sales, investment and employment creation in targeted areas. HRA will work with existing business development services (BDS) to support enterprise-driven development and increased sales for PSNP client-owned onfarm and off-farm enterprises and create improved marketing and job opportunities for PSNP clients and increased availability of safe, diverse, nutritious foods.

IR6: Private investment and finance in highlands communities increased

In order to create the enabling environment for graduation of PSNP clients, HRA, through this intermediate result, will increase mobilization of credit by engaging the financial service providers, including banks, microfinance institutions, rural cooperative unions and VESA informal lending systems, as well as the provision of multiple financial services to selected PSNP clients. HRA will support financial services providers to expand their services and tailor their products to the needs of PSNP clients and to critical market/value chain actors that PSNP communities rely on. The effectiveness of the Loan Guarantee Fund (LGF) in facilitating credit access to the PSNP beneficiaries would be further explored and adjusted (if necessary) to the prevailing context to determine its application.
Beyond financial services, success in this intermediate result includes increased private sector investment in markets where targeted PSNP beneficiaries engage. Micro, small and medium enterprises that play critical roles in rural value chains will be engaged and supported to expand production and services. As the local economy integrates further with the region's economy, targeted beneficiaries will find and take advantage of increased employment opportunities. Targeted beneficiaries are also consumers who will benefit from local production and service.

IR7: Client-responsive public and private social services improved and expanded

In order to create the enabling environment for graduation of PSNP clients, HRA will contribute to improving the availability of and access to public and private social services critical to increasing the resilience, food and nutrition security, quality of life and social welfare of PSNP households. As a result of this effort, PSNP clients will have greater access to public and private services related to health, nutrition, WASH, and education. HRA will support public service delivery systems to ensure PSNP households are reached with quality services, including services such as MIYCN counseling, growth monitoring and promotion, acute malnutrition services, antenatal care, community-based health insurance (CBHI) and WASH services. Improved rural livelihoods will lead to the improvement of quality of life and wellbeing of the rural PSNP clients. Under this IR, HRA will initiate and promote innovative approaches that focus on quality and constraints to access as well as constraints that limit households' utilization of available services.
Funding Information
USAID intends to award one to two Cooperative Agreement(s) pursuant to this notice of funding opportunity. Subject to funding availability and at the discretion of the Agency, USAID intends to provide up to $60 million in total USAID funding over a five-year period including the crisis modifier line item of $3 million (5%) to respond to an emergency.
The total estimated amount will consist of $57 million in core activities and $3 million in crisis modifier activities. Actual funding amounts are subject to availability of funds and internal USAID approvals. USAID reserves the right to fund any or none of the applications submitted.
Eligibility Criteria
Eligible Applicants: Eligibility for this NOFO is not restricted, except that individuals and government entities are not eligible.
U.S. and Non-U.S. Non-Profit Organizations (NGOs): Qualified U.S. and non-U.S. private non-profit organizations or non-profit organizations, including universities, research organizations, professional associations, and relevant special interest associations, may apply for funding under this RFA.
U.S. and Non-U.S. For-Profit Organizations: Qualified U.S. and non-U.S. private for-profit organizations may apply for funding under this RFA. Foreign government-owned parastatal organizations from countries that are ineligible for assistance under the FAA or related appropriations acts are ineligible.
Private Voluntary Organizations (PVO): A local or indigenous PVO, which by definition is a non-U.S. PVO operating in the same foreign country in which it is organized, is eligible to receive funding. Local PVOs are not required to register with USAID.
Public International Organizations (PIOs): PIOs are eligible to apply for funding under this RFA.
New Partners: USAID encourages applications from new partners. Resultant awards to these organizations oblige USAID to undertake necessary pre-award reviews of these organizations to determine their "responsibility" in regard to fiduciary and other oversight responsibilities of the grant/cooperative agreement.
Faith-based organizations: are eligible to apply for federal financial assistance on the same basis as any other organization and are subject to the protections and requirements of Federal law.
Note: USAID welcomes applications from organizations that have not previously received financial assistance from USAID. Each applicant is limited to one application submission under this NOFO as the prime Applicant.
For more information, visit Grants.gov.