Deadline: 8-May-23
USAID/Guinea & Sierra Leone seeks to engage the private sector in finding solutions to development challenges through creative, market-based approaches that will contribute to development in Guinea and Sierra Leone.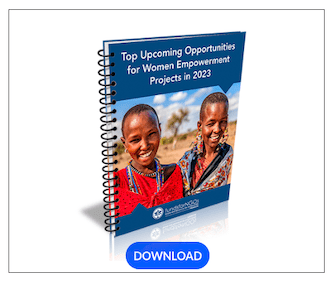 USAID/Guinea & Sierra Leone calls for private sector solutions to strengthen the health system, improve good governance, and increase economic opportunities for youth and women.
The mission invites entities (private and non-private) to submit concepts. USAID/Guinea & Sierra Leone welcomes consortiums composed of multiple local and/or international private sector entities.
Concepts must mobilize and leverage private sector resources at a level that equals and preferably exceeds the level of resources allocated by USAID/Guinea & Sierra Leone.
Missions and Objectives
For Guinea these are:

Development Objective – Democratic and Economic Governance Strengthened

Objective 2.1: Strengthen democratic norms and processes
Objective 2.2: Improve conflict management and mitigation capacities
Objective 2.3: Increase sustainable economic opportunities

And one or more of the following Sierra Leone office Integrated Country Strategy (ICS) Mission Goals and Objectives:

Mission Goal 1: Promote sustainable and integrated health security

Mission Objective 1.1: Sierra Leone strengthens its health system to provide equitable and high-quality health care services and improved health-seeking behaviors.

Mission Goal 2: Strengthen Sierra Leone's democracy, enhancing accountability to its people and their human rights while advancing mutual peace and security interests.

Mission Objective 2.1: Sierra Leone strengthens democratic institutions and processes that are increasingly inclusive, transparent, and responsive to the population.
Mission Objective 2.2: Sierra Leone improves civil society, media, and civic capacity to contribute to governance and political processes, and to peacebuilding in communities.

Mission Goal 3: Support the transition of the Sierra Leonean economy from donor-based to market-based

Mission Objective 3.1: Sierra Leone increases private sector investment opportunities to sustain economic growth and development.
Mission Objective 3.2: Sierra Leone combats climate change by promoting green energy and reducing environmental degradation.
Mission Objective 3.3: Sierra Leone advances sustainable aquaculture and agriculture practices to reduce environmental impact and promote food security and economic growth.
Funding Information
Estimated Total Program Funding: $2,000,000
Award Ceiling: $1,000,000
Award Floor: $250,000
Eligibility Criteria
USAID welcomes applications from many types of organizations including U.S. and non-U.S. private businesses, business and trade associations, foundations, U.S. and non-U.S. NonGovernmental Organizations (NGOs), faith-based organizations, international organizations, U.S. and non-U.S. colleges and universities, civic groups, regional organizations, etc. All applicants must be legally recognized organizational entities under applicable law. An individual cannot apply as an applicant.
In order to meet the private sector partnering requirement under this addendum, any proposed collaboration with the private sector must involve one or more of the private sector entities listed below; in addition, resource contributions intended to meet the private sector leveraging requirement must also come from one or more of the private sector entities listed below:

Private business or industry associations
Private foundations affiliated with private for-profit, commercial and logistics companies
Private for-profit, commercial entities, such as a business, corporation, small or medium enterprise or private firms
Private equity or private financial institutions, including banks, private investment firms, mutual funds, private equity funds, and insurance
Cooperatives
Business associations
For more information, visit https://www.grants.gov/web/grants/view-opportunity.html?oppId=340170