Deadline: 23-Nov-21
The U.S Agency for International Development (USAID)/Kenya and East Africa (KEA) is inviting eligible local organizations to submit concept notes outlining innovative evidence-based approaches for a pilot community after-school reading program providing reading remediation to help primary school students, starting with learners in grade 3, increase their English fluency.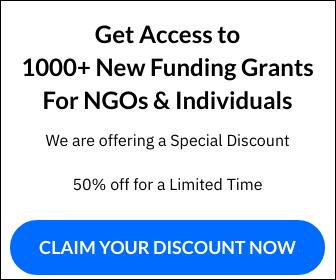 Reading Champions will harness the skills, talent, and leadership of local youth-led organizations whose remediation and community development capacity will be developed to successfully support the needs of these students.
Reduce learners' readi

ng skills gaps through community-based interventions: USAID anticipates collaborating with a local partner to co-create a program that provides evidence-based English (and potentially Kiswahili) reading practice outside of school hours to targeted primary school students.

Build a culture of reading through community engagement: Learners from disadvantaged households often do not benefit from parental involvement in learning activities at home.

Through Tusome, youth-led organizations sensitize families and community leaders on the importance of reading in and out of the classroom.

Support community development through strengthening linkages between schools, communities, and homes to improve learning and student well-being: Community and family engagement in learning is vital for education attainment, mobilizing resources, and increasing accountability for results. Kenya has a strong record of community engagement, with active parent associations, school management committees, and civil society organizations.
USAID / KEA anticipates supporting one or more five-year award (s) of up to $ 4,950,000. 
Must be local

actors in Kenya.

When determining if an entity is a "local actor" for the purposes of this APS, USAID will consider: 

Whether

the entity is legally organized under the laws of Kenya; 

Whether the entity has its principal place of business or operations in Kenya; 

Whether the entity is majority owned and controlled by individuals who are citizens or lawful permanent residents of Kenya;

and 

Whether the entity is managed by a governing body, the majority of whom are citizens or lawful permanent residents o

f Kenya. 

Cannot have received more than $ 5 million in direct funding from USAID in the past five years.

Cannot be a US-based organization.

US-based organizations are not eligible as prime awardees under this APS. 

Must have demons

trated expertise in early grade reading pedagogy in the Kenyan context.
For more information, visit https://www.grants.gov/web/grants/view-opportunity.html?oppId=336019