Deadline: 15-Nov-21
The United States Agency for International Development (USAID) through its Mission in Morocco (USAID/Morocco) seeks concept papers from eligible applicants to implement the Bridge to Middle School Activity.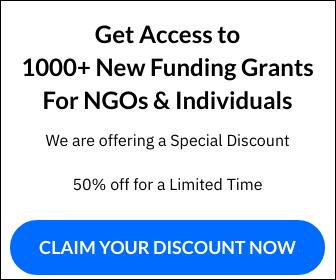 Purpose:
The main purpose of Bridge is to build the capacity of Ministry of
Education
(MEN) to implement new, student-centered curricula in Arabic and selected STEM subjects (grades 4-9) as well as English (grades 7-9), in ways that have measurable impacts on learning outcomes.
Goal: The goal of the program is to improve the performance of MEN central directorates, education academies (AREFs), provincial directorates (DPs), and schools in employing evidence-based pedagogies that promote continuous learning in select content areas, emphasizing strengthened critical thinking skills.
Objectives
Bridge has three objectives jointly contributing to the achievement of the program goal:
Enhance the Moroccan education system's ability to improve learning outcomes in upper primary (grade 4-6) Arabic, Math, and Science
Enhance the Moroccan education system's ability to improve learning outcomes in lower secondary (grade 7-9) Arabic, English, and selected Science subjects (physics/chemistry, taught as one subject, and life/earth sciences, (biology and geology), taught as one subject)
Enhance the Moroccan education system's preparedness to scale up successful practices in these subject areas and grades
Subject to the availability of funding and at the discretion of the Agency, USAID/Morocco intends to provide $25,000,000 in total USAID funding and anticipates supporting one (1) Cooperative Agreement over the course of five (5) years pursuant to this notice of funding opportunity.
The period of performance anticipated herein is five (5) years. The estimated start date will be upon the signature of the award, which is anticipated on or about March 28, 2022.
Eligibility Criteria
Eligibility for this NOFO is not restricted, except individuals and governments.
The Applicant must have established financial management, monitoring and evaluation processes, internal control systems, and policies and procedures that comply with established U.S. Government standards, laws, and regulations. The successful Applicant(s) will be subject to a positive risk assessment by the Agreement Officer (AO).
A positive risk assessment means that the applicant possesses or has the ability to obtain the necessary management competence to plan and carry out the assistance program to be funded, and that the applicant will practice mutually agreed upon methods of accountability for funds and other assets provided by USAID.
For more information, visit https://www.grants.gov/web/grants/view-opportunity.html?oppId=336134