Deadline: 25-Feb-25
The U.S. Agency for International Development (USAID) Mission in Guinea is pleased to issue this Round for the implementation of an activity designed to strengthen local health systems in targeted geographic areas so that Guineans can access a higher quality of health care  in their communities and local public health facilities.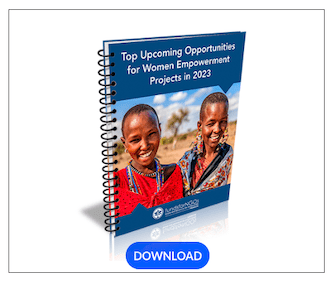 Goal
 Contribute to sustainable improvements in the health status of Guineans
The achievement of this goal will be measured by the following changes experienced by communities and local health facilities supported by USAID:

Evidence of an improvement in governance practices of prefectural health authorities and health service providers.
 Increased improvement in the accessibility of quality health services in USAID-supported geographic zones.
 Clients and citizens report improved satisfaction with the health services they receive.
 Health service delivery points report increased use of essential services; and
 CSOs and FBOs provide increased oversight of local health services.
Structure of Guinea's Health System and Key Challenges
 Accessibility, Affordability and Quality of Care
Supply Chain Management
 Leadership, Management and Governance
 Human Resources for Health
 Health Information Systems
 Social and Behavior Change (SBC)
 Funding for the Health Sector
Funding Information
Issuance of this APS and/or related Rounds under this APS do not constitute an award commitment on the part of the U.S. Government, nor do those commit the U.S. Government to pay for any costs incurred in the preparation or submission of questions, comments, suggestions, Concept Notes, and/or Full Applications. Applicants submit Conceptn Notes/Applications at their own risk, and all preparation and submission costs are at their expense.
Note: This APS is not a request for Concept Notes. Applicants must provide Concept Notes in response to, and in accordance with the instructions provided in a specific Round to this APS. Specific information and instructions for Concept Notes submission under this APS will appear in individual Rounds.
Estimate of Funds Available and Number of Awards Contemplated

 The actual number of assistance or contract awards, if any, under this APS is subject to the availability of funds and the interests and requirements of USAID, as well as the viability of eventual Applications received. There is no predefined minimum or maximum number of awards USAID Guinea will support through this APS.The financial range for award(s) will be specified in each Round.

Start Date and Period of Performance for Federal Award

The proposed period of performance for each agreement awarded as a result of each Round under this APS will not exceed five years in duration beginning from the negotiated start date, and subject to availability of funds. Full applications should propose activities for a five-year period of performance. If the expected period of performance will be less than five years for a specific Round, that Round's procurement document will include that information. Additionally, the anticipated start date for a possible award(s) will be specified in each Round.
Eligibility Criteria
Eligibility for this APS is not restricted. All qualified U.S. and non-U.S. organizations (other than those from foreign policy restricted countries) are eligible to apply. USAID welcomes applications from organizations which have not previously received financial assistance from USAID. Further, the organization must be a legally recognized, organizational entity under applicable law.
The Recipient must be a responsible entity. Applicants must have established financial management, monitoring and evaluation processes, internal control systems, and policies and procedures that comply with established U.S. Government standards, laws, and regulations. The successful Applicant will be subject to a responsibility determination and pre-award risk assessment by the Agreement Officer (AO).
First time recipients of USG or USAID funding may undergo a Pre-award Survey. The AO may determine a pre-award survey is required to conduct an examination that will determine whether the prospective recipient has the necessary organization, experience, accounting and operational controls, and technical skills – or ability to obtain them – in order to achieve the objectives of the program and comply with the terms and conditions of the award.
If an organization does not submit a successful concept paper and is not invited to attend a cocreation workshop or submit a full application in a specific Round, that organization may still submit another concept paper in a future Round(s), if one occurs. Evaluation criteria will be revised to the specifics of each Round; another submission in another Round does not guarantee a successful concept paper and invitation to attend a co-creation workshop/submit a full application.
For more information, visit https://www.grants.gov/web/grants/view-opportunity.html?oppId=338128