Deadline: 7-Nov-22
The United States Agency for International Development (USAID) is seeking applications for a cooperative agreement from qualified entities to implement the Sustaining Impact for Youth program.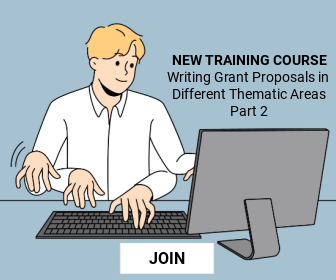 The Activity will target children, adolescents and families living in catchment areas where IPs are present and provide PMTCT, EID, and pediatric HIV programs in areas supported under the extended PEPFAR network. Children and families targeted for OVC activities will be identified through clinical, community, and/or social service entry points. Targeted children may be HIV-positive or HIV-exposed, living with an HIV-positive parent or caregiver, orphaned due to HIV/AIDS, vulnerable to HIV infection and its effects by virtue of living in communities with high HIV burden, extreme poverty, experiences of abuse, exploitation or neglect, disability, or other risk factors.
The Activity will prioritize the enrollment of pregnant women and infants defined as lost to follow up, HIV-positive children and adolescents, children who have received their first polymerase chain reaction (PCR) negative test, and HIV-exposed infants (HEI) who require a second PCR test after breastfeeding, children experiencing violence, highly vulnerable adolescent girls and young women (AGYW) at risk of HIV infection, children living with an HIV-positive parent or caregiver, orphans due to HIV/AIDS, and children of key and priority populations [including men who have sex with men (MSM) and commercial sex workers (CSW), and people in prisons and other closed settings].
Purpose: The Sustaining Impact for Youth Activity (the "Activity") will strengthen the continuum of care for orphans and vulnerable children (OVC) in Haiti by integrating health care for HIV-positive OVC and OVC affected by HIV, including Early Infant Diagnosis (EID) services for HIV-exposed infants with comprehensive case management and prevention programming for children and families affected and at risk for HIV including children of female sex workers (FSW), prisoners and children survivors of sexual violence.
Objectives
The purpose of this Activity is to support Haitian children living with HIV and/or affected by HIV, to grow into healthy, educated, young adults, free from violence and the negative effects of HIV. The Activity seeks to meet the following objectives:

Strengthen early identification of HIV-positive infants and viral load testing.
Improve health care and social service delivery for HIV infected and OVC affected by HIV.
Increase the capacity of families and communities to care for OVC.
Increase HIV risk prevention among adolescent girls and young women.
Strengthen the management and technical capacity of local organizations to foster project sustainability.
Funding Information
Award Ceiling: $30,000,000
Award Floor: $1.
Key Personnel
Key personnel are those individuals whose performance is critical to the success of the Activity. USAID/Haiti has determined the following five (5) positions to be key to the success of the activity:

Chief of Party
Deputy Chief of Party
Senior Technical Advisor OVC/Early Infant Diagnosis (EID)/Adolescent Girls and Young Women (AGYW)
Senior Technical Advisor Monitoring, Evaluation and Learning
Director of Finance and Administration.
Eligibility Criteria
Eligibility for this NOFO is not restricted.
USAID welcomes applications from organizations that have not previously received financial assistance from USAID.
Faith-based organizations are eligible to apply for federal financial assistance on the same basis as any other organization and are subject to the protections and requirements of Federal law.
Local organizations are encouraged to apply either as prime or partner with an international organization in order to continue building their own capacity to administer and manage the award and implement activities.
USAID defines a "local entity" as an individual, a corporation, a nonprofit organization, or another body of persons that:

Is legally organized under the laws of; and
Has as its principal place of business or operations in; and
Is majority owned by individuals who are citizens or lawful permanent residents of; and
Is managed by a governing body the majority of who are citizens or lawful permanent residents of the country receiving assistance.
For purposes of this section, 'majority owned' and 'managed by' include, without limitation, beneficiary interests and the power, either directly or indirectly, whether exercised or exercisable, to control the election, appointment, or tenure of the organization's managers or a majority of the organization's governing body by any means.
For more information, visit https://www.grants.gov/web/grants/view-opportunity.html?oppId=343958