Deadline: 2-Nov-21
The United States Agency for International Development (USAID), through the Regional Contracting Office in Kyiv, Ukraine is seeking applications from qualified U.S. or Non-U.S. non-profit or for-profit Non-Governmental Organizations (NGOs), and other qualified non-USG organizations for funding of an activity entitled "Public Health System Recovery and Resilience Activity."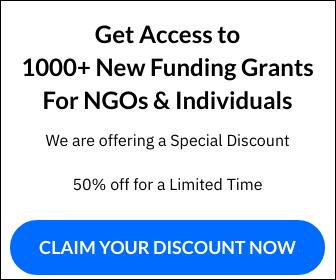 The goal of Public Health System Recovery and Resilience Activity (PHS R&R) is to support the Government of Ukraine in building a more resilient public health care system that will be better able to prevent, detect and respond to public health threats, sustain critical public health services during a crisis, and protect the health of all Ukrainians including vulnerable and marginalized population groups.
It is expected that achievement of the activity goal will result in reductions of hospitalizations due to COVID19, improved national and regional preparedness and response capacity to address health threats including through improved immunization coverage and health promotion, expanded access to mental health counseling services for vulnerable groups.
Objectives
The PHS R&R activity will have the following 4 objectives with the following illustrative level of effort for each (actual level of effort may vary depending on need and availability of funds):
Mitigate COVID19 outbreaks and secondary impacts on essential health services: The interventions under this objective will need to be flexible to support national-level needs where appropriate, as well as focused interventions in geographic areas most in need, such as those that are experiencing surges of new COVID-19 cases and hospitalizations.
Increase the resilience and capacity of the public health services at the regional level: This is expected to include a particular focus on services related to immunizations, mental health, and preparedness and response to public health threats – including strengthening surveillance, contact tracing and outbreak investigation, emergency preparedness and risk communication.
Strengthen community resilience against potential public health threats: Activities will provide an opportunity for greater partnership and collaboration between the MOH, other ministries, local authorities and civil society organizations (CSOs) at all levels to take an active part in institutional changes and the development of public health services that are more responsive to the community's needs. They will ultimately increase the general population's trust towards the public health system, health services and health providers.
Increase the access and sustainability of mental health services for conflict-affected populations: This Objective will also enhance the delivery of these services through support for training of counselors, and improved linkages between health and other GoU institutions involved in provision of social and mental health services (such as the Ministry of Veterans Affairs, Ministry of Social Policy, Ministry of Temporary Occupied Territories, etc).
Funding Information
Subject to funding availability, USAID anticipates awarding one (1) Cooperative Agreement with a total estimated amount up to $45,000,000 over a 5-year period. The actual funding amount is subject to availability of funds.
The estimated start date will be on or about March 15, 2022. The anticipated period of performance will be five (5) years from the effective date of the award.
Eligibility Criteria
USAID encourages applications from potential new partners. USAID will not accept applications from individuals.
To be eligible for award of a Cooperative Agreement, in addition to other conditions of this NOFO, organizations must have a commitment to non-discrimination with respect to beneficiaries and adherence to equal opportunity employment practices. Non-discrimination includes equal treatment without regard to race, religion, ethnicity, gender, and political affiliation.
The following types of entities are eligible to apply for funding under this RFA:

U.S. and Non-U.S. Non-Governmental Organizations (NGOs)

U.S. and Non-U.S. Non-Profit Organizations: U.S. and non-U.S. private non-profit organizations may apply for funding under this RFA.
U.S. and Non-U.S. For-Profit Organizations: U.S. and non-U.S. private for-profit organizations may apply for funding under this RFA. Potential for-profit applicants should note that, profit, which is any amount in excess of allowable direct and indirect costs, is not an allowable cost for recipients of USAID assistance awards and cannot be part of the project budget.
U.S. and Non-U.S. Colleges and Universities: U.S. and non-U.S. colleges and universities may apply for funding under this RFA. USAID generally treats colleges and universities as NGOs, rather than governmental organizations; hence, both public and private colleges and universities are eligible, except public colleges and universities in countries that are ineligible for assistance under the FAA or related appropriations acts.

Public International Organizations (PIOs)
For more information, visit https://www.grants.gov/web/grants/view-opportunity.html?oppId=335747