Deadline: 26-Aug-22
The United States Agency for International Development (USAID) in Vietnam (USAID/Vietnam) is seeking applications for a Cooperative Agreement from qualified entities to implement the "Inclusion IIb" program.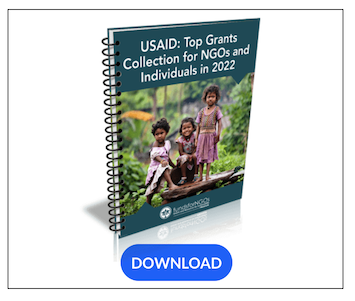 The project aims to improve the quality of life of persons with disabilities. Under this NOFO, selected applicant(s) will be working in both provinces of Binh Dinh and Kon Tum (Vietnam).
Objectives
Selected applicant will achieve the project's goal via four objectives of USAID/Nietnam's Disability Project Framework:
Rehabilitation services expanded;
Social services expanded;
Disability policies improved.
Prime's and subawards' capacities built to successfully implement INCLUSION II-b.
Funding Information
USAID intends to provide S12,500,000.00 in total USAID funding over a four-year period.
Eligibility Criteria
While for-profit firms may participate, pursuant to 2 CFR 200.400(g), it is USAID policy not to award profit to prime recipients and subrecipients under assistance instruments. However, while profit is not allowed for sub-awards, the prohibition does not apply when the recipient acquires goods and services in accordance with 2 CFR 200.317 -326, "Procurement Standards." Forgone profit does not qualify as cost-share.
Each applicant must be found to be a responsible entity before receiving an award. The Agreement Officer (AO) may determine that a pre-award survey is required in accordance with ADS 303.3.9.1 to determine whether the applicant has the necessary organization, experience, accounting and operational controls, and technical skills — or ability to obtain them — in order to achieve the objectives of the program and comply with established U.S. Government standards, laws, and regulations. Applicants who do not currently meet all USAID requirements for systems and controls may still be eligible under special award considerations and should not be discouraged from applying.
USAID welcomes applications from organizations that have not previously received financial assistance from USAID. The prime recipient is encouraged to promote involvement of "underutilized" partners and local organizations in the implementation of this activity.
Faith-based organizations are eligible to apply for federal financial assistance on the same basis as any other organization and are subject to the protections and requirements of Federal law.
For more information, visit https://www.grants.gov/web/grants/view-opportunity.html?oppId=341347