Deadline: 15-Mar-21
The U.S. Department of Agriculture (USDA), National Institute of Food and Agriculture (NIFA), invites applications for its Beginning Farmer and Rancher Development Program (BFRDP) to help beginning farmers and ranchers in the United States and its territories enter and/or improve their successes in farming, ranching, and management of nonindustrial private forest lands, through support for projects that provide education, mentoring, and technical assistance to give beginning farmers and ranchers the knowledge, skills, and tools needed to make informed decisions for their operations, and enhance their sustainability.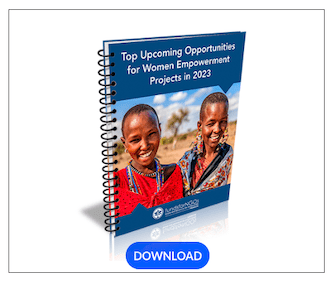 Applications from partnerships and collaborations that are led by or include nongovernmental organizations (NGOs), community-based organizations (CBOs), and school-based agricultural educational organizations (SAEOs) with expertise in new agricultural producer training and outreach will be given priority in funding.
Focus Areas
By statute, BFRDP grants may fund programs or services relating to:
Basic livestock, forest management, and crop farming practices;
Innovative farm, ranch, and private, nonindustrial forest land transfer and succession strategies;
Entrepreneurship and business training;
Technical assistance to help beginning farmers or ranchers acquire land from retiring farmers and ranchers;
Financial and risk management training, including the acquisition and management of agricultural credit;
Natural resource management and planning;
Diversification and marketing strategies;
Curriculum development;
Mentoring, apprenticeships, and internships;
Resources and referral;
Farm financial benchmarking;
Agricultural rehabilitation and vocational training for veteran farmers and ranchers;
Farm safety and awareness;
Food safety and recordkeeping, and
Other similar subject areas of use to beginning farmers or ranchers.
Objectives
Provide an effective financial safety net for farmers and ranchers to sustain economically viable agricultural production and support rural jobs and economic growth.
Increase agricultural opportunities and Support Economic Growth by Creating New Markets and Supporting a Competitive Agricultural System.
Program Areas
Standard Grants;
Educational Teams (ETs);
Curriculum and Training Clearinghouse
Funding Information
Estimated Total Program Funding: $16,500,000
Award Ceiling: $200,000
Award Floor: $50,000
Eligibility Criteria
Applications may only be submitted by a collaborative state, tribal, local, or regionally based network or partnership of qualified public and/or private entities. These collaborations may include the following entities: State Cooperative Extension Services; Federal, State, municipal or tribal agencies; community-based organizations (CBOs); nongovernmental organizations (NGOs); junior and four-year colleges or universities or foundations maintained by a college or university; and private for-profit organizations. Inclusions of beginning and/or non-beginning farmers and ranchers as part of the collaborative group are strongly encouraged.
Applications submitted by individuals, or by organizations that do not involve other entities in a network or partnership, are not eligible for consideration under any category applicable to the BFRDP and will be excluded from review.
To meet geographical diversity, multiple awards will not be made to the same organization, institution or Project Director in the same calendar year. Further, organizations and institutions that have received a grant in the last two funding cycles (FY 2019 or FY 2020) are ineligible to apply.
For more information, visit https://www.grants.gov/web/grants/view-opportunity.html?oppId=330466