Deadline: 01-Aug-20
Applications are now open for the Visual Arts Fund (VAF) Community Relief Grants 2020.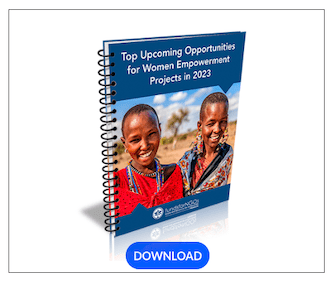 The VAF Community Relief Grant program seeks to fund artist-organized projects that offer opportunities for artists to engage the community, using their skills to provide experiences, content, materials, activities, platforms, etc, which amplify the momentum of the current moment to further racial equality and justice.
The program seeks to support artists through these projects by offering financial relief through fair pay for their time and involvement. Projects could include exhibitions of artworks created by artists living in the eligible neighborhoods; workshops or public programs focused on racial justice and equality; the creation of care, activity, or supply packages to be disbursed within the community; platforms for artists and community members to tell stories, process, and be heard; and other activities that are related to the visual arts.
Project activities should be publicly accessible with no fees or other barriers to participate. Co-Lead Organizers are encouraged to budget up to $1,500 each as a stipend for their time organizing as well as fair pay for all others involved in producing the project.
Funding Information
The VAF Community Relief Grant program will offer $10,000 grants to 10 artist-organized projects that serve artists and communities in North Minneapolis and areas of South Minneapolis and St. Paul.
Project proposals must name two Co-Lead Organizers who live within Hennepin and Ramsey counties; priority will be given to projects with Black, Indigenous, and POC Lead Organizers living and working within the eligible neighborhoods
Eligibility Criteria
Projects must engage visual artists and communities with a focus on relief, rebuilding, equality, justice, and fair pay for artists involved with producing the project. Eligible areas include North Minneapolis; South Minneapolis including the Central, Bryant, Bancroft, Powderhorn Park, Corcoran, Lyndale, Whittier, East Phillips, Midtown Phillips, West Phillips, Ventura Village, Cedar-Riverside, Seward, and Longfellow neighborhoods; and  Paul's Hamline-Midway, Frogtown/Thomas-Dale, Rondo, Payne-Phalen, Dayton's Bluff, and Greater East Side neighborhoods.
Projects must adhere to Covid-19 safety precautions and restrictions to ensure the health and safety of everyone involved; this includes wearing masks, providing space for social distancing, and limiting groups to the size authorized by the Minnesota Department of Health. Priority will be given to projects that are not solely dependent on online/virtual engagement.
Project activities must function primarily within, or have a strong connection to, the visual arts (painting, drawing, sculpture, social practice, performance, film/video, photography, textiles, ceramics, cross-disciplinary, public art, etc.)
Projects must take place between August 1st, 2020 and July 31st, 2021
Co-organizers must live within Hennepin and Ramsey counties; priority will be given to projects with BIPOC Lead Organizers living and working in the eligible areas of Minneapolis and St. Paul.
Lead organizers may only submit one application
Currently enrolled students may only apply with a non-student Co-Lead Organizer
Applicants do not need to be US Citizens but at least one of the Co-Lead Organizers must have a social security number to receive payment
All past VAF project grant and VAF Emergency Relief Grant recipients are eligible to apply for a VAF Community Relief Grant
501c3s, commercial galleries, and incorporated businesses are not eligible to apply.
For more information, visit https://www.midwayart.org/vaf-info/