Deadline: 4-Nov-22
The Auckland Council is announcing its Waitematā Quick Response Grant Programme.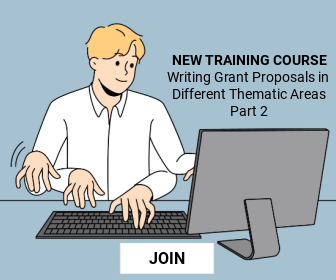 Priorities & Outcomes
The Waitematā Local Board Grants Programme will be targeted towards supporting the following outcomes and priorities as outlined in the Waitematā Local Board Plan 2020.
Maori are empowered, and their identity and culture is visible

Provide opportunities to celebrate Maori heritage and culture.
Integrate Maori values and sustainable practices into planning, decision-making and delivery.
Increase participation of iwi and non-affliated Maori in decision making.

Connected communities that are inclusive, accessible and equitable.

Support sustainable solutions to end homelessness.
Empower the communities to become resilient.
Provide accessible and inclusive opportunities and services that meet the needs of the diverse communities.
Provide opportunities to connect communities, through creative and diverse arts, sports, events, and community activities.
Improve Waitematā for women and girls.

High quality urban development that has accessible, versatile, and sustainable public and private spaces

Activate and enhance the parks, streetscapes and open spaces.
Preserve the neighbourhood character and continue to improve town centres.
Encourage more drinking fountains, toilets, showers and lockers in public spaces.
Ensure the design of the current and future public and private spaces are accessible, safe, multifunctional, family friendly, low impact and adaptable in the future.
Treasure and protect the heritage buildings and structures.

Waitematā is future-focused, green and resilient to climate change

Increase the biodiversity of the land, streams and ocean.
Support Waitematā being a low carbon community.
Increase the urban ngahere (forest).
Minimise waste e.g. compost, community gardening
Improve the air and water quality and clean the waterways.

Sustainable transport network that is safe and accessible.

Improve safety for all road users particularly around schools.
Increase walking, cycling, micro-mobility transport and green corridors to connect the communities.
Provide aconnected network of parks, open spaces and streets.

Waitematā businesses are sustainable, innovative and prosperous

Increase prosperity and resiliency of locally owned businesses.
Recover from the impacts of COVID19 and boost economy.
Support a low carbon and regenerative economy.
Creative industries are enabled and sustained.
Create great places that support the local economy.
Support local and living wage job growth.
Higher Priorities
The Waitematā Local Board will prioritise applications which address:
Inequality and lack of opportunity.
Community action for climate change.
Community action on environmental and biodiversity issues.
Empowering women and girls.
Smoke-free programmes and events.
Sustainable solutions for homelessness.
Waste minimisation.
Lower Priorities
The Waitematā Local Board will also consider applications for other services, projects, events and activities which may be considered a lower priority on a case by case basis.
The Waitematā Local Board has identified the following as lower priorities:
Activities that primarily benefit communities outside the Waitemata area.
Commercial entities and promotion of commercial entities.
Operational costs including wages and salaries, with the exception of fees for professional services Prizes.
Travel expenses, including vehicle expenses.
Ticketed events.
Funding Information
The Waitematā Local Board has allocated budgets to support the local grants programme as follows:
Quick Response Grants

Minimum amount per grant: $500.00
Maximum amount per grant: $3,000.00
Note: Applicants that submit Multi-board applications will need to provide evidence of the community benefit to the Waitematā Local Board community.
Eligibility Criteria
In addition to the eligibility criteria outlined in the Community Grants Policy, the Waitematā Local Board will not fund:
Applicants requesting more than the maximurn grant amount.
Liquor Licenses.
Private entertainment.
Purchase of vehicles (other significant asset purchases may also be declined).
Past grant recipients who have not provided a satisfactory accountability report.
Note: Applicants can only apply for the same project or activity once in a financial year to Waitematā Local Board.
Ineligible
The following activities will not be funded:
Debt servicing or repayments.
Legal expenses.
Activities that promote religious ministry or political purposes.
Medical expenses.
Public services that are the responsibility of central government, e.g. core education, primary health care.
Physical works, e, improvements to community buildings – that require consents or permits, prior to the necessary consents or permits being obtained (grants may be awarded in principle, but funds will not be released until all conditions are satisfied).
Purchase of alcohol.
For more information, visit Auckland Council.
For more information, visit https://www.aucklandcouncil.govt.nz/grants-community-support-housing/grants/grants-calendar/Pages/grant-details.aspx?itemID=41