Deadline: 12-Feb-23
The Events Canberra is now inviting applications for its Winter Innovation Festival Fund 2023 to provide the opportunity for individuals, collectives, community groups or organisations to design, develop and deliver an event, event series or other activity for the Innovation Festival program.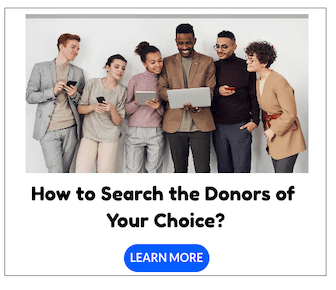 Aims
The Winter Innovation Festival aims to:

Reflect Canberra's identity, especially as the 'Knowledge Capital'.
Showcase artists and creatives from a wide range of disciplines and from a broad network of creators, arts organisations, venues, and spaces.
Elevate the profile of Canberran talent.
Highlight and support inclusive innovation.

The following guiding principles inform the Festival's program, and the assessment criteria for this round:

Is it a uniquely Canberran experience – is it centred around Canberra's people, places, or things?
Demonstrates creativity and innovation – does it challenge the norm or offer a new way of doing things?
Is it purposeful and progressive – does it tackle big issues, foster inclusivity, or give back benefit to community?
Funding Information
A budget of up to $200,000 is available for the Winter Innovation Festival Fund.
Applicants can apply for a maximum of $20,000 and a minimum of $5,000 in funding to any single application under the Innovation Festival Fund.
Eligibility Criteria
The following eligibility criteria apply to the Winter Innovation Festival Fund:

Any legally recognised entity can apply to the Winter Innovation Festival Fund and can administer a grant. This includes:

Individuals (with an ABN).
Incorporated associations.
Registered business.
Companies limited by guarantee.
In applying for funding under the Winter Innovation Festival Fund the entities must:

have current Public Liability Insurance coverage to a minimum level of $10,000,000;
have an Australian Business Number (ABN);
ensure the ABN matches the Entity Name. These details will be utilised for drafting Deed of Grant and payment for successful applicants;
be registered for the Goods and Services Tax (GST) if applicable (if turnover is greater than $150,000 per annum);
have compliance requirements under the Associations Incorporation Act 1991 up to date; and
have satisfactorily acquitted all previous Grants. Projects that have previously received funding through Events ACT are eligible to apply again, however it is expected that the previous funding has either been acquitted or is tracking for delivery as agreed.

Groups/ensembles, unincorporated associations and other bodies with no legal status must nominate a legally constituted organisation to take legal and financial responsibility for administering the grant if the application is successful.
The administering body must sign the application, receive the funds and be responsible for the administration of the grant, including the final acquittal.
For more information, visit Winter Innovation Festival Fund.