Deadline: 21-Mar-23
Acumen Academy and the Environmental Defense Fund have launched a Latin American Artisanal Fisheries Leadership Program for Change Agents leading equitable and sustainable fisheries initiatives.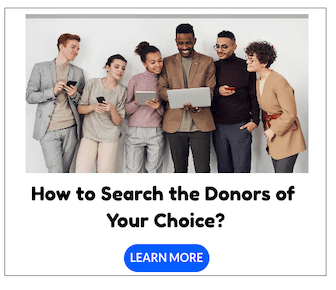 Why Develop a Leadership Program for Resilient Artisanal Fisheries Initiatives?
Artisanal fishing plays a key role in solving problems associated with poverty because it provides food and work to millions of people in Latin America. The livelihood and well-being of these people, especially those living in coastal communities, depends on sustainable and resilient fishing activities.
At the same time, fishing communities continue to grapple with the impacts of the COVID-19 pandemic, which has disrupted supply chains and significantly undermined economies. The widespread impacts of climate change and economic unrest intensify the need and urgency for local change agents to foster resilient and sustainable fishing activities and communities.
Resilience in fisheries and fishing communities depends on the capacity, innovation and diversity of change agents who can inspire and drive action towards a more sustainable and equitable future. They are excited to partner with the Environmental Defense Fund to prepare a cohort of change agents working with artisanal fisheries in Latin America and provide them with invaluable leadership skills needed to navigate uncertainty and change, as well as a powerful network of peers working for a more sustainable sector, a greater understanding of fishing systems and potential solutions to build more resilience.
During the 13-week program, you will
Join a diverse cohort of artisanal fisheries change agents developing climate resilient and adaptive fisheries solutions in Latin America.
Receive recognized Acumen leadership training, integrated into the Fellows Program that takes place in different geographies.
Enhance your ability to work with diverse stakeholders, innovate and drive sustainable and resilient change with respect to small-scale fisheries through essential systems leadership skills.
Bring examples of your work to the program to guide your learning and take this new knowledge back to your community for greater impact.
Accept the challenge of reviewing your convictions and responsibilities as part of the fishing system.
Develop your ability to lead your team, work areas, organization or community with confidence and empathy in challenging environments.
Learn diagnostic and decision-making methodologies to navigate contrary opinions and find new opportunities when there are opposites in tension.
Refine your purpose through the exploration of critical literature that analyzes in depth human values ​​and more just societies.
Benefits
Exercise leadership actions more effectively

Learn leadership mindsets essential to your life and career.

Accelerate your impact

Develop leadership skills to promote changes in artisanal fishing in your community and in the world.

Receive valuable feedback

You can count on 20 years of Acumen experience and knowledge to solve problems in real time.

Join a strong community

Build valuable relationships with a cohort of like-minded peers who are change agents just like you.
This Program is For You If
You have more than 5 years of experience leading artisanal fishing organizations or initiatives or within fishing communities.
You currently lead or are part of a fishing organization, initiative, association or group that exists to address issues related to artisanal fishing in Latin America.
You have a position that allows you to promote changes in your group, organization, work area, department or community.
You want to improve your skills to lead in times of uncertainty and orient yourself in the systems that surround you.
You want to help and support others and are encouraged to challenge yourself to learn and think in new ways.
You reside in a Latin American country, you can read and write medium-complexity texts in Spanish, and you have basic knowledge of social platforms (such as WhatsApp) to be an active part of the community.
You should consider:

This program will not focus on the more technical aspects of achieving a successful fishing intervention or social innovation. Instead, they'll focus on human leadership skills, which they've learned are an essential part of driving change, and bring together a cohort of change agents to explore how those skills can be applied to fishing initiatives.
This program is for fisheries change agents working in Latin America. To qualify, you must have a commitment to the region, typically demonstrated by having lived and worked for at least 5 years on artisanal fisheries issues in the region.
What Will You Learn?
The curriculum of this leadership program has four main components:
Adaptive Leadership

Based on the work of Ron Heifitz, Adaptive Leadership is a practical leadership framework that helps organizations and individuals adapt and thrive in challenging environments. The content supports your ability, both individually and collectively, to drive and accept the gradual and meaningful process of creating change.

Fisheries system

Important content to explore the fisheries system, its stakeholders and its human dimensions, as well as to develop a common understanding of what resilience is.

Polarity Management

Developed by Barry Johnson, Polarity Management empowers you by accepting, and managing conflicting values ​​and the tensions that may arise, a crucial skill in an increasingly interconnected world.

Good Society Readings

The Good Society Readings explore what it means to be a just society, as well as the moral and historical underpinnings of social change through a series of curated readings from thinkers such as Jean-Jacques Rousseau and Nelson Mandela. You will reflect on key human values, find common ground with others, and cultivate a richer understanding of your social change work by placing it in a broader historical context.
Time Requirement
You will need to dedicate at least 7 hours per week to this program. The learning experience is entirely online and includes weekly individual work, peer-to-peer discussions, and synchronous sessions with the entire cohort led by facilitators.
Graduate and be part of the foundry-forging community of Acumen
Upon completion of the 13-week program, you will become part of the Foundry, an invite-only community designed to support changemakers from around the world by connecting them with social capital (resources and contacts) to amplify their work towards creating a just, inclusive and sustainable world.
Those who are part of Foundry have exclusive access to:

Events to learn and connect with other people who are also part of the community.
Professional development opportunities that may include free consulting services and professional leadership advice.
Experts from the Acumen ecosystem to have mentoring or advisory sessions.
Referrals to allied leadership programs and platforms.
Access to funding and ad hoc scholarships offered by other organizations or through referrals within the Acumen network.
Eligibility Criteria
They are looking for individuals who:

can participate in a program in Spanish and commit to an online learning environment,
seek to reflect on and enhance their leadership abilities,
demonstrate a strong commitment and track record around the challenges facing artisanal fisheries in Latin America and
are in a position to influence their groups, organizations, initiatives or communities to generate change.

They will review applications periodically and invite finalists to a 30-minute virtual interview.
Although several participants in the leadership program work with social enterprises, they encourage the application of people who work with any type of initiative related to the development of artisanal fishing. This may include, but is not limited to, demonstrating community or local fishing group leadership, representing the fishing industry in some way, working in civil society by building alliances at the local level, or holding state office. They are looking for people who have worked at least five years leading artisanal fishing initiatives and who have a vision of making an impact in their communities.
This is a program for Latin America and they accept applications from change agents from the artisanal fishing industry working in any Latin American country, including Caribbean countries. However, you do need to have a good level of Spanish to complete the individual assignments and participate in the discussions.
For more information, visit Acumen Academy.