Deadline: 28-Apr-23
Earth.org seeks applications for EO Global Wildlife & Natural World Photography Competition 2023.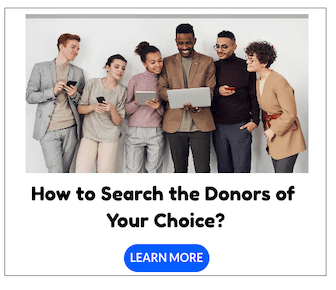 Categories
They invite explorers, adventure travellers, professional photographers and photographers working on the front line of wildlife conservation across the world to submit their photographs for the following categories:
Wildlife in Peril

Document or highlight the biodiversity and wildlife struggles caused by climate change and human activities. For example: animals suffering, trapped or endangered.
2022's winning image by Sujan Sarkar

Human Impacts on the Environment

Illustrate the impacts of human activity on nature and the environment. Think pollution, wastes, oil drilling  etc.
2022's winning image by Md. Mudassir Hossain

Climate Action

Photographs that capture environmental protests (youth or widespread), climate solutions in practice, or actions of change (renewable energy, sustainable activities, beach clean-ups etc).
2022's winning image by Lorenzo Mittiga
What they're Looking For?
Do submit: high-quality photographs of nature and wildlife that inspire action
Don't submit: photographs of pets, images that are blurry or staged, beautiful landscape works that do not showcase the theme of the categories
Funding Details
The Winner of the Earth.Org "Overall Best Environmental Photo" 2022 will be awarded with USD$1,000.
The Winners of the three sub-categories Earth.Org "Wildlife in Peril" 2023, Earth.Org "Human Impacts on the Environment" 2023, and "Climate Action" 2023 will be awarded with USD$250 each.
All Winners will be invited to take over the Earth.Org Instagrtun for a week each.
All Winners will be interviewed for Articles on Earth.Org and given the chance to showcase their work on their website or in their articles.
Winners will be announced on their website and notified via email by June 23rd, 2023.
Terms and Conditions
Anyone can enter the competition.
The competition will close on April 28th, 2023. All entries must be received before this time. Only one entry per named entrant and email address will be accepted.
Every entrant can submit up to a maximum of 3 photos per category.
Only online submissions will be accepted.
Photograph entries must be under 25 MB and must be submitted in .jpg or .png format.
Only minor burning, dodging and/or colour correction is acceptable, as is cropping.
No incomplete, illegible or corrupted entries will be accepted.
All submissions must be the entrant's own work, and they must own the copyright to any photographs entered.
Winners will be notified via email a month after the deadline.
Once notified, the winner must reply within a 10 day period.
If the selected winner is unreachable, ineligible, disqualified or fails to claim the prize [within 10 days of notification], the winner automatically forfeits the prize.
By entering, the entrant is agreeing to all the terms and conditions, and also agreeing to allow Earth.Org to use and publish the winning entry in Earth.Org's website and social media channels.
All entries should be made using the entrant's legal name. Any dishonest information provided by the entrant will be disqualified.
Failure to comply with any of these terms and conditions (including instructions) will disqualify any entrant from taking part in the Competition and the entry will be invalid.
The winning entries may also be used by Earth.Org and the competition sponsors in marketing material relating to the competition for up to 3 wars.
Any photos submitted will be subjected to Earth.Org's terms of use. Once submitted, they reserve the right to use any of the photos submitted to Earth.Org and may be subjected to any future usage.
Earth.Org retains sole discretion to refuse entrants the right to enter if they feel that these terms and conditions are not being complied with or for any valid and justifiable reason.
Earth.org reserves the right to disqualify any entrant and/or winner and/or amend these terms and conditions at any time in its absolute discretion.
Earth.Org reserves the right to modify these rules, suspend or discontinue the Competition at any time, including without limitation where it is necessary to do so due to circumstances beyond its reasonable control or Wit cannot be guaranteed that the Competition can be carried out correctly for technical or legal reasons or if the Earth.Org suspects that any person has been manipulating the administration of the Competition or has acted unethically in any other way.
The determination and decision of Earrh.Org on all matters shall be final and no correspondence will be entered into.
All personal data submitted by an entrant in connection with this Competition is submitted voluntarily. All personal data collected from entrants will be used by Earth.Org for the purpose of administering the Global Photography Competition and by entering, entrants' consent to Earth.Org using this information to contact them in respect of the prize. Entrants also consent to receiving Earth.Org's email newsletters.
For more information, visit Earth.org.