Deadline: 6-Sep-21
Applications are now open for Global Digital Democracy Challenge to develop innovative solutions that strengthen and enhance Digital Democracy.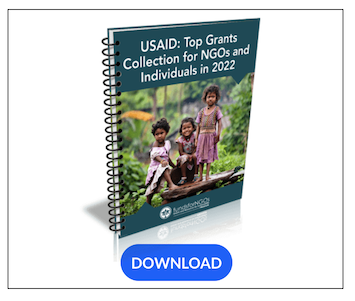 The program calls for socially committed citizens worldwide, problem solvers, creative minds, democracy experts, programmers, graphic and web designers to come together in a 72-hour collaborative digital process that will finish in a Demo Day where the participants will pitch in front of a jury.
The project will identify solutions that can be deployed to alleviate digital pain points experienced by citizens living in countries with limited cyber freedom and stringent communications restrictions.
The internet and social media have facilitated information sharing beyond any other means of communication and are promising avenues to expand civil participation, while also reaching people who have to date been left behind democratic processes. But this potential will only be reached if freedom of expression and information can be ensured and digital means for civic engagement can be maintained. The program comes at the forefront of finding novel solutions to promote digital democracy and uphold a democratic space.
Challenges
Digital democracy faces many challenges such as:
Disbursed population: A mix of the urban and rural populations that cannot rely on face-to-face or in-person meetings to have their voice heard or civil participation coordinated.
Internet connectivity is restricted – whether total internet shutdowns for a significant time or 'throttling' of the internet speed.
Key social media platforms might be blocked permanently or suspended.
Media censorship: Free, independent media is censored.
The authorities run frequent online misinformation campaigns.
Advanced digital surveillance laws are in place, which might include penalties on the use of specific internet applications that protect privacy or increased access to private data.
Prize Information & Benefit
Three winners will be awarded a cash prize to continue developing their products:

1st place: 10,000 USD
2nd place: 8,000 USD
3rd place: 6,000 USD

Selected teams will receive coaching, mentorship, and training from experts in their field. They will present their ideas at a Demo Day event, in which participants pitch to a panel of judges and present their ideas.
Eligibility Criteria
Must be a team already (minimum of 3 members).
Passionate about solving issues surrounding the decline of democracy globally.
Must have an idea already or even an MVP that can be developed further during the Hackathon.
For more information, visit https://www.seedstars.com/community/entrepreneurs/programs/digital-democracy/