Deadline: 2-Apr-23
The Digital Public Goods Alliance and the United Nations Development Programme are collaborating to discover and promote open-source solutions and concepts that can help tackle the urgent global challenge of information pollution. They will showcase this at the Nobel Prize Summit "Truth, Trust and Hope," hosted by the U.S. National Academy of Sciences and the Nobel Foundation. Submissions are now being accepted.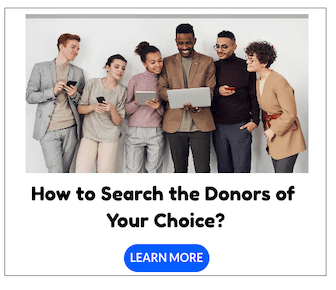 The threat of online mis- and disinformation is one of the greatest challenges facing democracy, human rights, and social cohesion today. In response, the U.S. National Academy of Sciences and the Nobel Foundation will host the Nobel Prize Summit "Truth, Trust and Hope" on 24-26 May 2023, which will mobilise the many stakeholders globally that recognise, and are taking action to combat, the existential threat of this issue head on.
In collaboration with the Summit, the Digital Public Goods Alliance (DPGA) and the United Nations Development Programme (UNDP) have joined forces, with support from Omidyar Network and Craig Newmark Philanthropies, to launch a campaign to source digital public goods that can help combat information pollution and restore information integrity. This global initiative will identify and promote existing open-source digital solutions, as well as concepts for future solutions, that can be scaled to tackle the problem of mis- and disinformation at its roots.
Benefits
The individuals, organisations, and teams behind selected digital public goods and concepts will receive financial support ranging from $5000 – $10000 USD and have their work highlighted at the Nobel Prize Summit with an aim to enhance their visibility, uptake, and ultimately, their impact. Beyond the Summit, concepts and solutions with particular impact potential will be offered opportunities to network with others, including funders, that can support further development.
At the heart of this campaign is the belief and vision that technology can be a powerful catalyst for positive change globally. Digital public goods, with their open-source nature, offer a unique opportunity to empower stakeholders all over the world to tackle the challenges posed by mis- and disinformation. With transparency on how they have been built, including how privacy and other best practice features have been integrated, digital public goods can be a trustworthy tool for action at scale, helping to restore truth and rebuild trust.
Criteria
This sourcing campaign will identify and highlight upcoming and existing open-source digital solutions that can become essential tools for addressing information pollution at scale through their relevance, adoptability, and adaptability. The campaign will invite submissions for the two following categories:

Early concepts for open-source digital solutions; and
Existing open-source digital solutions, including solutions that have already been verified as digital public goods.

The DPGA and UNDP invite applications from individuals (including technologists, students, researchers) and teams (including research teams, academia) as well as organisations that meet the following criteria:

The applicant must be the creator, or a central part of the team that created the digital solution or concept.
The digital solution or concept must:

Include open-source software;
Use one of the approved open licences; and
Not include or have a dependency on proprietary content or data.

Applications from all regions are strongly encouraged.
Selection Process
An expert advisory panel, comprised of experienced professionals with a proven track record in combating information pollution in various regions, will be convened by co-chairs Alice Munyua, Senior Director, Africa Mradi, Mozilla Corporation and Nicole Tisdale, Principal, Advocacy Blueprints and former Director, The White House National Security Council, to evaluate and select the most promising submissions. All members of the panel will be shared publicly in the coming weeks.
For more information, visit Digital Public Goods Alliance (DPGA).