Deadline: 8-Jan-23
The Thomson Reuters Foundation is inviting applications for the Reporting on a Just Transition to Greener Economies – Dual Track Training for Journalists and CSOs/NGOs.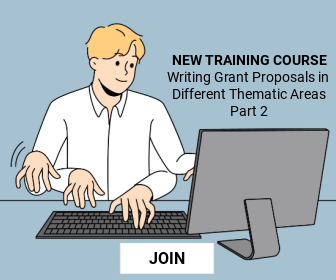 The 6-week workshop series will provide a deep dive into the complex intersection of climate change, inequality, and labour to unpack how journalists can better report on Just Transition challenges and solutions in impactful and relevant ways.
The programme will be delivered by their leading trainers and experts and uses Thomson Reuters Foundation's unique 'dual track' approach, which trains journalists and CSO representatives in parallel, and provides opportunities for networking and collaborative story development. This approach strengthens trust between journalists and NGOs/CSOs.
Journalists will learn how to better report on corporate social performance by examining the data and how investors can collaborate with different actors to get the necessary information and hold relevant parties to account.
CSOs will learn how to effectively communicate their message to key stakeholders and target audiences and improve their media communication skills.
What You Will Gain?
After this course, you will have gained:

The tools and know-how to confidently report on the intersections between climate action, inequality, and labour with an understanding of the policies, key challenges and actions being taken toward Just Transition challenges.
New reporting angles based on Solutions Journalism principles
Skills in data visualisation to produce data-driven, compelling stories that engage audiences.
An opportunity to receive a story grant along with one-on-one mentoring to support the development and publication of your story
NOTE: Programme contents may be modified to best respond to the learning needs of the participants.
Alumni Club For Graduates
The programme will be followed by a 3-month Alumni Club where participants can focus on story outputs with monthly short sessions to receive trainer support and peer-to-peer feedback. They will also provide guest speakers, masterclasses, and networking opportunities. Alumni Club content will be driven based on topics and learning needs you request. Alumni members will also have the exciting chance to compete for story grants and be selected as delegates to the Thomson Reuters Foundation annual Trust Conference in London with flights and accommodation covered.
Course Dates And Structure
Course Dates: January 18, 25, February 8, 15, 22, March 1, 2023
Joint Session with CSOs/NGOs: 22 February will be a joint session between journalists and CSOs.
Structure: The course will be delivered over 6 x 4-hour sessions, using online seminars and other interactive online tools. Participants will be given short activities to complete during and after each session to build skills and confidence.
Location: Online (Zoom)
Language: English
Eligibility
 Criteria
Applicants must be full-time journalists or regular contributors to media organisations in India.
Applicants must be fluent in English. The course will be run in English.
Applicants must have a minimum of three years of professional experience.
Applicants must have access to a minimum internet speed of 8Mb/second. (You can check the speed of your device by logging from it on www.speedtest.net). Financial support to purchase internet data can be made available for the period of the course.
Applicants need access to a computer to participate in the course; participation from a mobile or smartphone will not be possible.
Criteria
When applying you will be asked to upload the following documents – please have these ready:

Two relevant work samples touching on one or an intersection of the topics of climate change, inequality and labour (maximum file size 5 MB) – in English if possible. For stories not in English, please include a 250-word English summary about the story.
Please note you will be asked to submit one or more story ideas within your application. They will not share your ideas with anyone.
For more information, visit https://www.trust.org/media-development/opportunities/