Deadline: 13-Feb-23
The Global Alliance for Improved Nutrition (GAIN) is issuing this Request for Proposal (RFP) to engage services of a Service Provider to identify relevant organizations and actors in Kenya that can contribute, as members, to the mission of DGA and to DGA's effective functioning.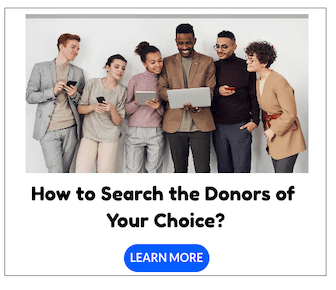 Scope of Work
The successful applicant shall present a stakeholder analysis that consists of 3 key steps:
Step 1: Identify stakeholders using a specific method for sourcing these stakeholders; define scope and boundaries for the analysis, including clear issue definition, stakeholder characteristics; recruit /find these stakeholders and conduct interviews, workshops, or group discussions, as relevant.
Step 2: Differentiate between and categorize stakeholders using well established analytical methods, as well as referencing the DGA strategic framework and operating model.
Step 3: Investigating relationships between stakeholders by proposing an analytical method; using data gathered in step 1 and 2, define the nature of relationships among stakeholders (e.g., cooperative vs. competitive); map stakeholder strength and functional type, using the ecosystem of influence framework; identify each stakeholder's knowledge and capability to assist in defining eligibility criteria for membership in the alliance.
Objectives
Overall purpose of this analysis is to identify relevant organizations, initiatives, alliances, and actors (here after stakeholders) in Kenya that can contribute, as members, to the mission of DGA and to DGA's effective functioning. In 2 years, the alliance will create a smaller coalition from its members, to lead the development of strategic projects or interventions.
Specifically, this stakeholder analysis will identify

Which stakeholders need to be included in the initial phases of the planning and development of the local DGA alliance
How will those stakeholders contribute to the functioning of the DGA and its mission, based on strengths and functional types
Which stakeholders will seek (or should be invited to seek) membership
What the interests and capabilities of the stakeholders and how will these stakeholders contribute to a diverse, capable alliance
Deliverables
Conduct inception meetings and document reviews with DGA leadership group
Complete an inception report that answers the 4 objectives, by proposing a process for the 3 steps above, including specific methods and analyses based on literature and evidence
Attend bi-weekly, 45-min meetings with project team
Develop all protocols (recruitment, study design, analysis plan) and data collection tools
Submit for IRB approval (max 6 week waiting period for approval)
Collect data
Completed data analysis, including workshops with GAIN staff and relevant key informants
Submit a draft report
Revise draft report based on feedback
Final report
Evaluation Criteria
Proposals will be reviewed by the Selection Team. The following indicate a list of the significant criteria against which proposals will be assessed. This list is not exhaustive or 100% inclusive and is provided to enhance the applicants' ability to respond with substance.
Applicants are required to submit the following information, conforming to the guidelines given in this section:
Understanding of the scope of work:

Proposal shall demonstrate a clear understanding of the project objective and deliverables.

Demonstrate a clear understanding of the technical requirements of this RFP:

Providing detailed technical documentation of the proposed strategy.
Evidence of experience delivering solutions using the proposed information technology platform.
The creative and methodological approaches required to implement each of the parts of the scope of work.

Comprehensiveness of work plan and reasonableness of proposed time frame:

Proposal shall include a feasible work plan to ensure successful completion of deliverables.
The work plan details how activities will be coordinated.

Detailed budget and cost-effectiveness of proposed approach:

Evidence of cost-effective approaches to undertaking the scope of work within the proposed budget.
Proposal shall identify possible challenges and include creative approaches to addressing them.

Management and personnel plan:

The team members working on this project shall have the relevant qualifications and overall experience required to successfully implement the project.

Roles and responsibilities of each team member shall be clearly defined. GAIN shall have one main contact person clearly identified in the proposal.
A duly completed offer of services.
For more information, visit GAIN.