Deadline: 6-Feb-23
The Social Alpha is pleased to announce the SpaceTech Innovation Network (SpIN).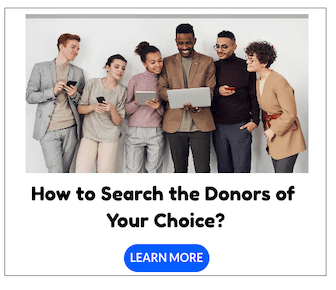 The SpaceTech Innovation Network (SpIN), an initiative of Social Alpha supported by Indian Space Research Organisation (ISRO) is India's first lab-to-market platform for SpaceTech entrepreneurs and start-ups.
The use of space science and technology has the potential to benefit diverse sectors, such as aviation, maritime and land transportation, urbanisation, mapping and surveying, human health, disaster management, food security and sustainable agriculture, environmental monitoring, and natural resources management.
The SpIN platform offers a focused support ecosystem that will ensure access to long-term patient capital, pooled testing, and validation infrastructure, building strong sustainable business models that will lead to new market creation for SpaceTech entrepreneurship in India.
Objectives
To promote innovation and entrepreneurship in the deep science and SpaceTech landscape at the grassroots level
Aggregate and accelerate access to the network of product development and validation facilities for SpaceTech and allied sectors
Create a network of mentors and subject matter experts and share learning in the space
Help create a de-risked pipeline of innovations ready for support and deployment
To activate innovation challenges and create go-to-market programs to address commercial and cross-sectoral applications of SpaceTech and allied technologies
To aggregate mission-aligned ecosystem, stakeholders to help promote and build the SpaceTech innovation ecosystem
Focus Areas
Geospatial Technologies and Downstream Applications

Downstream applications are the commercial anchor of the space sector and accounts for the largest share of the space economy globally. Innovations that enable the wider adoption of such technologies across several sectors, including in communication, navigation, etc will be a key focus area of SpIN.

Enabling Technologies for Space & Mobility

Emerging technologies that deal with design, construction, operation and application of computer systems for their control, sensory feedback, information processing as well as algorithms could play an increasingly important role in realising the potential of SpaceTech and its applications. Technological advances in electric propulsion and control systems are facilitating the development and operation of new air vehicles capable of safe, reliable flight with lower operating and maintenance costs than conventional aerial mobility.

Aerospace Materials, Avionics & Sensors

Next generation electronic systems, components and a combination of innovative sensor technologies have given rise to Industrial Internet of Things (IIoT) which offer wide applications to provide enhanced device connectivity. Advanced materials development and applications will also be a key focus, including novel processing, fabrication, characterisation, and testing approaches.
Application Focus Areas
Carbon Reduction
Agriculture
Shipping & Navigation
Battery Tech
Digital Platforms
Weather Monitoring
Infrastructure
Smart Cities
Sensors & Materials
Aviation
Technology Stacks
Remote Sensing Geographic Information Systems (GIS)
Global Positioning Systems (GPS)
Internet Mapping Software Technologies
Data Science
Artificial Intelligence/Robotics
Augmented/Virtual Reality
Autonomous Control Systems
Unmanned Aerial Vehicles
Micro/Nano Electromechanical Systems
Sensor Technologies
3D Sensing & Imaging
Advanced Material Processing & Fabrication
Platform Offerings
Go To Market Support
R&D Support
Syndicated Capital Pools
Market Access Programs
Workshops & Capacity Building
Access to Innovation Pipeline
Co-Founder Clinics
Mentorship Networks
International Collaborations
Curated Business Use Cases
Duration: The program will run up to 12 months based on the stage and maturity of the innovation.
Eligibility Criteria
Start-ups and early-stage entrepreneurs with science and technology based innovative solutions and applications of space technologies, including downstream and allied technologies.
Innovators looking for support primarily in product development, product commercialisation and go-to-market strategy. Applications might be submitted in either of the below categories depending on the technology/application:

Foundational Technologies

Enabling technologies that shall improve:

space systems and satellites' flexibility and cost-efficiency
increase sustainability and accessibility
introduce mass-customisation and cooperative design as well as simplify and optimise operations

Downstream Applications

All activities related to the production of value-added space-related goods and services. They need to generate significant social, commercial, and economic value with an objective of having major impacts on terrestrial markets.
For more information, visit Social Alpha.