Deadline: 15-Feb-23
The Marine Biological Laboratory (MBL) is seeking applications for its Logan Science Journalism Program to provide science journalists, writers, editors, and broadcast journalists a chance to forget about story deadlines and immerse themselves in basic biomedical or environmental research.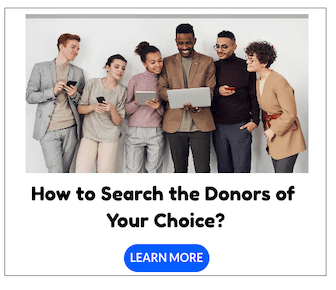 Types of Courses
The fellows choose between two introductory, intensive courses:
Biomedical Hands-On Research Course

The course is designed to provide fellows with hands-on laboratory experience in carrying out some of the cutting-edge methods underlying exciting developments in modern biomedical research.
Fellows have the unique opportunity to experience how basic biomedical researchers approach questions, at an institution renowned for contributing to our understanding of life at the cellular and molecular levels.
Working with scientists at the Marine Biological Laboratory, fellows will collect, analyze, and interpret data. The main emphasis is on hands-on activities with two experimental foci: the human microbiome and gene editing using CRISPR-Cas9.

Environmental Hands-On Research Course

This intensive course introduces fellows to the experiments that scientists conduct, and the measurements they make, to discover the complex ways that added nitrogen alters coastal ecosystems, such as their capacity to keep up with sea level rise and impacts on marine organisms and coastal food webs.
Due to increased suburban and urban development, increased inorganic fertilizer production, and fossil fuel burning, human beings have altered the earth's nitrogen cycle to a greater extent and more quickly than their alteration of the earth's carbon cycle. On the Massachusetts coast, declines in water quality and oxygen, and loss of eelgrass, shellfish, and fish are local manifestations of this global nitrogen problem.
The fellows will make field and laboratory measurements that address questions about how added nitrogen affects estuaries and marsh and eelgrass habitats. They will work in a ecosystem-scale "space-for-time" experiment in Waquoit Bay on Cape Cod, where watershed development has added nitrogen and caused eutrophication.
Eligibility Criteria
Applicants must be professional science journalists, writers, editors, or producers with at least three years experience. Preference will be given to applicants who do not have significant prior scientific research experience. A basic knowledge of biological principles and methods is advantageous, but is not essential.
Journalists who previously participated in the Biomedical Hands-On Research Course are eligible to apply for the Environmental Hands-On Research Course, and vice versa.
Applicants from underrepresented sectors are strongly encouraged. Foreign nationals are eligible to apply. If accepted into the program, foreign nationals must hold or obtain a visa to enter the U.S.
For more information, visit MBL.