Deadline: 11-Dec-23
The Department of Health and Human Services and National Institutes of Health is inviting proposals for the Emerging Global Leader Award to provide research support and protected time (three to five years) to an early career research scientist from a low- or middle-income country (LMIC) who holds a junior faculty position at an LMIC academic or research institution, as defined by the World Bank.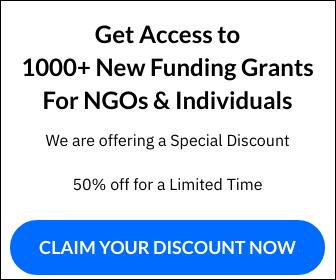 The objective of the Emerging Global Leader Award (K43) is to support research scientists from low-or middle-income countries (LMICs) who hold a junior faculty positions at academic or research institutions. In many LMIC institutions there is little support for junior faculty with long-term research
training
to launch an independent research career due to lack of protected time for research activities, inadequate pilot research project
funding
opportunities, insufficient training in advanced research methodology and data analysis, lack of mentorship in manuscript and grant writing and meager institutional support for developing, submitting and administering research applications and awards.
This intensive, mentored research career development experience under the guidance of experienced LMIC and US mentors is expected to foster an independently funded research career for the most promising LMIC junior research scientist faculty.
Overall, it is expected that this program will increase the scientific capacity for health research at LMIC institutions and foster long term research collaborations with US scientists.
NIH will contribute u

p to $75,000 (for a minimum of 75% effort or 9 person months) per year toward the salary of the career award recipient.

NIH will contribute up to $ 30,000 per year toward the research development costs of the award recipient, which must be justified and consistent with the stage of development of the candidate and the proportion of time to be spent in research or career development activities.

The total project

period should be a minimum of 3 years and may not exceed 5 years.
Non-domes

tic (non-US) Entities (Foreign Institutions).

Applications for the K43 award must be submitted by academic education or research institutions in LMICs.

Only non-domestic (non-US) Entities (Foreign Institutions) in Low- or Middle-Income Countries are

eligible to apply.
For more information, visit https://www.grants.gov/web/grants/view-opportunity.html?oppId=335611