Deadline: 30-Jun-23
The BBVA Foundation Frontiers of Knowledge Awards, sixteenth edition is now open to recognize and reward world-class research and artistic creation, prizing contributions of singular impact for their originality and significance.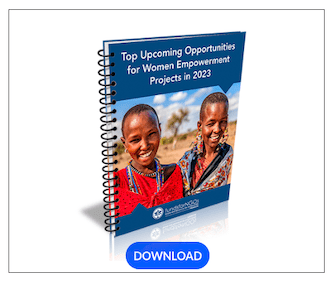 The name of the scheme is intended to denote not only research work that substantially enlarges the scope of their current knowledge – pushing forward the frontiers of the known world – but also the meeting and overlap of different disciplinary areas and the emergence of new fields.
The BBVA Foundation expresses the social responsibility engagement of the BBVA Group, along with its firm commitment to the advancement of the societies where it does business. The central planks of the Group's culture and strategy are the promotion of knowledge, digital technology and innovation, and scrupulous respect for the ethical principles characterizing the plural society of the 21st century, which it views as key drivers of ongoing value creation for people and a source of new opportunities and choices for individuals and groups.
The BBVA Foundation promotes scientific research of excellence through grants for team research projects, the dissemination of outcomes to society through channels including workshops, lectures, publications and exhibitions, advanced training initiatives, research awards in partnership with scientific societies, and the annual grant scheme "Leonardo," funding the personal projects of researchers and cultural creators. The Foundation also lends active support in other cultural areas, with a focus on classical music, opera, the plastic arts and literary creation.
Categories
The disciplines and domains of the BBVA Foundation Frontiers of Knowledge Awards are:

Basic Sciences (Physics, Chemistry, Mathematics)
Biology and Biomedicine
Information and Communication Technologies
Ecology and Conservation Biology
Economics, Finance and Management
Humanities and Social Sciences
Music and Opera

The Climate Change award recognizes both research endeavors in confronting this challenge and impactful actions informed by the best science. In Humanities and Social Sciences, the award will alternate annually between these two disciplinary domains, with this sixteenth edition dedicated to the Social Sciences. Finally, the Music and Opera category encompasses composition, instrumental and vocal performance, musical and stage direction, and video art creation associated with musical or operatic works.
Award Details
The BBVA Foundation Frontiers of Knowledge Awards consist of 400,000 euros, a diploma and a commemorative artwork in each of their eight categories.
In the event that an award is shared by more than one person, its monetary amount will be divided equally among all recipients.
All awards, in whatever category, will be subject 6 to the withholding and other taxes prescribed by current legislation, which will be deducted from their total amount.
Eligibility Criteria
Candidates may be one or more natural persons of any nationality, without limitation of number, that have made independent or convergent contributions to a given advance, whether due to a formal collaboration (with the nominees belonging to one or more groups) or parallel working. The awards are also open to scientific or cultural organizations that can be collectively credited with exceptional contributions to scientific knowledge, cultural creation or the fight against climate change.
Awards may not be granted posthumously.
Self-nomination is not permitted.
Any scientific or cultural organization or institution can submit nominations, following their own internal procedures. Among them:

Scientific or artistic societies and organizations
National and regional academies of science or culture
Public or private R&D centers
University schools, departments or institutes and research or teaching institutes
Hospital departments and biomedical research centers
Schools of music
Orchestras, orchestra associations, opera theaters and opera associations
Public agencies and supranational, national or regional organizations substantially engaged in analysis and/or activities relating to climate change
Other scientific, cultural and environmental organizations

Winners of the Nobel Prize in any of its categories are likewise eligible to nominate, as are past winners of the BBVA Foundation Frontiers of Knowledge Awards.
The BBVA Foundation may also invite nominations from researchers and cultural creators that have made outstanding contributions in their respective fields, establishing consultative or advisory panels to this end.
The same organization, institution or individual nominator may put forward more than one candidate without limitation of number, but no candidate may be nominated in more than one award category.
Both nominations and the accompanying documentation must be submitted in English only.
In the event that various organizations or individuals wish to jointly or coordinately submit a nomination, they should appoint a nomination coordinator who will merge all the materials into a single entry.
The BBVA Foundation Frontiers of Knowledge Awards are fully international in scope.
For more information, visit BBVA Foundation.