Deadline: 16-Apr-23
The Arizona State University is inviting applications for the 2023 WE Empower UN SDG Challenge.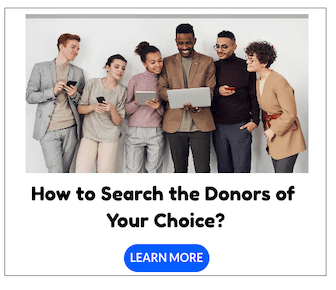 The WE Empower Challenge is a global competition for women social entrepreneurs who are advancing the United Nations (UN) Sustainable Development Goals (SDGs) and inspiring entire communities to create the world they want by 2030.
The successful awardees will be notified by June 30, 2023 and will receive the opportunity to travel to New York City, New York (NY) during the UN Global Goals/Climate week September 16 – 23, 2023 (COVID-19 Travel restrictions permitting) to participate in a series of tailored trainings contributed by leading and supporting partners and engage in high-profile events with UN Officials.
Eligible Region
Applicants must answer basic identifying information about themselves, their business and their primary country of business. Applicants must identify which world region they are located in from the following regions:

Europe and North America
Middle East and North Africa
Sub-Saharan Africa
Asia-Pacific
Latin America and Caribbean

The application requires answers about how your work relates to the United Nations Sustainable Development Goals and your vision for a sustainable future.
Eligibility Criteria
The WE Empower Challenge is a global business competition for women entrepreneurs and social entrepreneurs who are advancing the UN Sustainable Development Goals and inspiring entire communities to create the world they want by 2030.
To be eligible to enter this competition, applicants must meet all of the following criteria. Finalists will be required to provide evidence of sales (i.e. tax returns and/or audited financial records).
I am a woman entrepreneur with lead decision making ability in a business or organization
My business/organization has been in operation for more than three years
I employ at least three full time staff (or full time equivalent)
My business/organization generates at least $75,000 USD in annual sales or revenue
I am proficient in spoken and written English
I am at least 21 years old
I am available to travel to New York, NY and participate in all events from Monday, September 18 through Saturday, September 24 2023 (COVID-19 travel restrictions permitting) and if necessary, I am able to participate in a virtual program from August through October 2023.
Considerations
Applicants will be assessed based on a variety of factors, including the following considerations.
Commit to the entire week of the in-person program (travel permitting) or a virtual program held from August through October 2023 – no exceptions.
Applicant's business or organization has a substantial impact on the SDGs and a clear vision for how their business will create the future they want in 2030.
Help shape the community dialogue about women's advancement and the SDG's in their region, and wield the influence necessary.
Applicants with more than one business or organization, please complete the application regarding the business/organization that you would like to focus on during this Global Challenge opportunity, if you are selected to participate in the program.
For more information, visit WE Empower UN SDG Challenge.