Deadline: 19-Jan-23
Young people are invited to apply to the Big Brainstorm 2023 and share their proposed initiatives to tackle these challenges.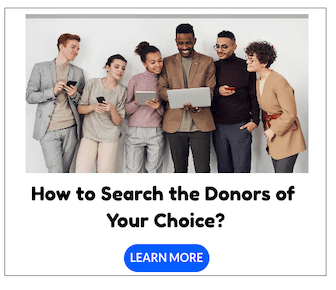 The Big Brainstorm is an opportunity for young thinkers and activists to design their future. Supported by the United Nations Foundation, young leaders from around the world will come together to embark on a two-week design sprint to explore, prototype, and launch initiatives to tackle some of humanity's greatest challenges.
The theme of the 2023 Big Brainstorm is "A Year of Action for the SDGs." The upcoming second SDG Summit is an opportunity to accelerate action to solve the world's most urgent problems, with young people at the forefront of change.
The 8 Action Groups
Youth-led and youth-focused initiatives will be matched with Action Groups led by UN Foundation Next Generation Fellows. Each Action Group is charged with a challenge to prototype initiatives to solve real-world problems facing young people:
Transforming education – Building on the momentum of the Transforming Education Summit, how can they encourage national and local leaders to prioritize the "right to learn", even during a compound global crisis?
Jobs and economic opportunities – Many young people are not sufficiently equipped for a rapidly changing world. What investments must be made to propel young people into productive employment and decent work, with a focus on digital, demographic, and de-carbonization transitions that leave no one behind?
Climate and sustainability – In preparation for COP 28, how can they support, listen, and engage young people in decision-making discussions and processes about climate change, especially across intersectional issues on climate financing, energy security, food systems, migration, plastic pollution, and more?
Peace and justice – In a world fragmented by injustices and conflict, the path to true peace, justice and inclusion requires a local-to-global approach. How can they provide young people with access to justice, taking justice out of the courtroom and into the communities in which they live?
Future generations – There are fewer than 8 billion people currently alive, but more than 11 billion people are likely to be born during the rest of this century. How can they ensure that young people and young countries are in the driving seat in the lead up to and at the 2024 Summit of the Future?
Gender Equality – Multiple global crises have unraveled hard-won achievements on gender equality and significantly set progress back. How could they address compounding issues impacting girls and women and collectively identify and drive evidence-based solutions?
SDG Summit – Leveraging the collective action of the Unlock the Future Coalition, how can they put young people at the heart of the mobilization efforts as designers of the SDG transformation process and champions for the rights of future generations?
Financing for young changemakers – Youth civil society is not thriving – and in many cases, not surviving due to resourcing challenges. How can they improve the quantity, quality, and accessibility of financing for young changemakers?
Eligibility Criteria
Initiatives must meet the following criteria:
Be led or co-led by young people under the age of 30
Correspond to one of the above 8 Action Group themes
Carry out a concrete set of SMART activities over the course of 2023, such as:
For more information, visit Next Generation Fellows.