Deadline: 10-Feb-23
The Sustainable Development Solutions Network (SDSN) Youth Solutions Program is inviting applications for the 2023 Investment Readiness Program – a 16-week accelerator program that prepares young social entrepreneurs between the ages of 18-35 from across the globe for investment readiness to create viable and sustainable solutions.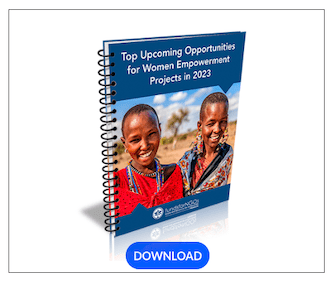 The program will also support them in implementing and scaling these solutions through one-on-one mentorship, curated training, peer-to-peer networking, and other opportunities to foster youth innovation.
This year's IRP is its sixth edition and will occur between May 2023 to August 2023.
Eligibility Criteria
To be eligible for the IRP, you must meet the following minimum eligibility requirements:

Represent an early-stage (see parameters below), for-profit SDG-focused startup or social enterprise
Venture is a registered organization in its country of operations
Between 18-35 years of age throughout the year
Ventures may be requested to submit proof of registration status

Early-stage Venture Criteria

Pre-Series B (e.g., Friends and Family, Pre-seed, Seed, Series A funding rounds)
Must have a minimum viable product or service
Founded less than 6 years ago and employs less than 100 people (excluding volunteers)
Just entered the market. Qualifies as one of the below:
Pre-commercialization (yet to generate revenue) OR
Product-launch or pilot within the last 2 years.
Note
Please submit your application in English. The IRP will be conducted in English and candidates are required to have adequate knowledge of the language. Applications not submitted in English will be disqualified.
This program will be conducted virtually using various learning and communication platforms. Please consider if you will have reliable internet connection to participate in and complete the IRP when applying.
Applicants may return to submitted applications to edit answers until the application deadline. Please do not submit multiple applications.
Applicants will be shortlisted by a selection committee of industry professionals and be contacted to participate in an interview. This application process is competitive and only a limited number of spots will be offered in the program. Only shortlisted applicants (those invited to interviews) will be contacted.
For more information, visit IRP.