Deadline: 16 September 2019
Nomination has been announced for the Swiss Re Foundation Entrepreneurs for Resilience Award to recognise entrepreneurial initiatives that take innovative approaches to build resilient societies and realising the United Nations Sustainable Development Goals.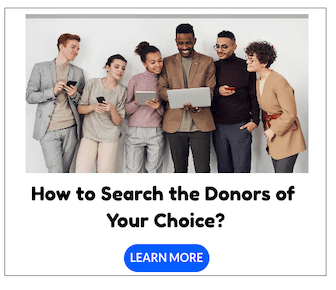 The award comprises a financial grant from the Swiss Re Foundation and, depending on the nature, scope and needs of the enterprise, non-financial contributions such as coaching and technical advice from Swiss Re employees and coaches.
Theme
Resilience to analysis entrepreneurial initiatives to build resilient societies.
Focus Areas
Climate mitigation and resource conservation

Models promoting regenerative farming, land restoration and soil conservation;
Solutions aimed at biodiversity preservation or carbon sequestration;
Mechanisms to encourage water conservation;
Models to prevent deforestation;
Other

Climate adaptation and risk management

Solutions to promote access to high-quality farming inputs customized for local conditions;
Solutions leveraging digital technology to provide decision-making support for farmers;
Other.

Increased productivity and food security

Solutions to promote sustainable intensification of crop/ livestock/ fish production;
Models to customize precision agriculture solutions for small-scale farming;
Solutions for soil quality monitoring and enhancement;
Innovative solutions for pest and disease monitoring and control;
Other.

Improved revenue opportunities for farmers

Models to integrate and bundle pre- and post-harvest business services;
Solutions to promote supply chain integrity and transparency with a focus on smallholder farmers;
Solutions that provide access to price information and direct sales opportunities;
Solutions to improve access to carbon finance for smallholder farmers;
Solutions to develop alternative proteins or other new market opportunities for smallholder farmers;
Other.

Financial inclusion of farmers

Solutions that facilitate access to credit through alternative credit scoring mechanisms;
Mechanisms to promote micro-saving and micro-lending schemes;
Solutions leveraging technology to include farmers into the financial system (lending, insurance, payments, leasing, savings);
Other.
Funding Information
The total prize money of USD 700 000 is divided among the winner (which receives up to USD 350 000) and the two runners-up.
Selection Criteria
They encourage enterprises that fit the above-described scope and meet the following criteria to apply:
Level of maturity

Are established as formal start-ups, growing and on a clear path to full or partial financial sustainability (e.g. if only some operations are commercially based) but still dependent on grants (or other support) to improve their business model and/or reach full financial sustainability.

Innovation and technology focus

Leverage technology or an innovation in product or service delivery to deliver value to smallholder and/or medium scale farmers in low-income countries.

Mission and purpose

Have a strong social purpose while using commercial mechanisms to achieve sustainability and scale.

Target group

Serve smallholder and/or medium scale farmers involved in crop production, livestock production, and/or aquaculture. Low-income and resource-constrained farmers should be a clear focus and priority and/or represent more than 30% of people served. Candidates should have a deep understanding of their end users' specific circumstances and address the social and climate-related challenges they face.

Geography

Ideally, operate in low-income communities.
How to Apply
To apply for the 2020 Entrepreneurs for Resilience Award, complete the online questionnaire about their enterprise given in the website.
Only applications completed in English and submitted by this deadline will be considered.
Visit https://www.swissrefoundation.org/our-work/key-initiatives/resilience-award/