Deadline: 31-Aug-21
Applications are now open for the United Nations Conference on Trade and Development (UNCTAD) Youth Forum to prepare a Youth Declaration that will be officially submitted to governments at the UNCTAD15 ministerial Conference.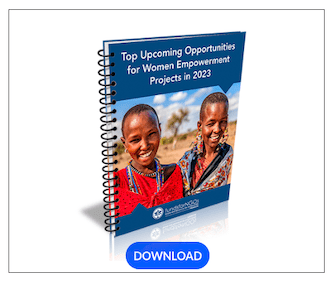 The world stands at a critical point, with its inequalities in sharp focus as the COVID-19 pandemic and its socio-economic impact continues to increase unresolved challenges. Global leaders are now tasked with deciding whether the global agenda will focus on the resumption of business as usual or a redefined collaborative mission that translates the hopes and aspirations of people around the world into new and lasting prosperity for all.
With the theme "Pull up: Change Di Riddim", the forum will be focusing on innovation, inclusion and youth empowerment for developmental transformation.
The forum will continue during UNCTAD15 from 3 to 7 October 2021 where forum participants will be offered the opportunity to share their views with global leaders and present their Youth Declaration.
This year's forum is open for students and young professionals between the ages of 18 and 30 who speak English, are interested in trade and development-related issues and want to contribute to shaping the world that their generation will be at the helm of in 2030.
Objectives
Facilitate the exchange of experiences among the youth and strengthen a network of future leaders from around the world.
Foster an interactive dialogue between the youth and global players working towards the achievement of the UN Sustainable Development Goals, offering the youth a platform to express their views on issues of concern and areas where they wish to see greater action, including through a Youth Declaration.
Raise greater awareness on youth-led projects and how to enhance youth involvement in sustainable development programmes.
Outcomes
The youth participants considered it crucial to take the UNCTAD Youth Network a step further with the following outcomes:
Further strengthen the youth platform that UNCTAD set up in 2016 which enables youth to interact among themselves as well as with world leaders and other important stakeholders;
Continue with and reinforce the "for youth, with youth" principle that UNCTAD maintains in its dealings with youth;
Pledge UNCTAD's support to launch the Youth Action Hub initiative;
Be invited to UNCTAD meetings and be able to share the views of the youth related to UNCTAD's work;
Have UNCTAD Youth Forums as part of another major UNCTAD event in order to provide youth with opportunities for networking, and continuous learning and to bring forward the youth agenda;
Submit news to UNCTAD on youth-related activities in support of the SDGs to UNCTAD to support their efforts as game changers for inclusive and sustainable development;
Inspire trust and confidence in youth;
Enable youth to share their experiences and learnings at community level and help implement them;
Call to further support and empower youth entrepreneurship which is considered as a force towards inclusive and sustainable development, rural development and green economies, promote gender equality, support a mindset makeover and provide an environment where youth have a right to fail as well as continuous education and skill development
Participation Criteria
The forum is open to students or young professionals aged 18 to 30, who are interested in trade and development issues and want to debate with other youth from around the world.
UNCTAD will pre-select forum participants, who should meet the following criteria:

Be between the ages of 18 and 30.
Be able to speak and understand English.
Have experience (from their studies or work) in the areas of UNCTAD's work/focus. Evidence of projects related to trade and development (academic and professional) will be considered as experience in the field. Participants will then be invited to describe their experiences in a video.
Selection Criteria
The UNCTAD15 Youth Forum is designed for youth participants from around the world. The selection criteria will be based on principles of equitable geographical representation, balanced gender distribution, diversity of backgrounds (e.g., age, areas of studies and additional experience), and the quality of the supporting materials submitted with applications (e.g., the originality in the video).
An UNCTAD committee will select the forum participants. If you are not selected to attend the forum online, you can still participate through its preparatory discussions and follow the event via social media.
For more information, visit https://unctad15.org/youth-forum