Deadline: 03-Aug-20
DAI, the implementer of the USAID-funded project Afghanistan Value Chains-Livestock (AVC-Livestock), invites qualified offerors to submit proposals to provide services for the completion of the Women's Entrepreneurship Development Program – Phase II, in supporting women and youth enterprises to start and improve their business through provision of business incubation.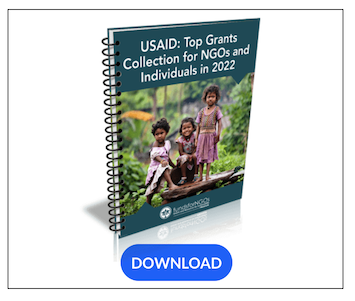 Afghanistan Value Chains-Livestock (AVCLivestock) is a 5-year, USAID-funded market-oriented program which operates throughout the country, with regional offices in Kabul, Herat, Mazar-e-Sharif, Jalalabad, and Kandahar. AVC-Livestock utilizes a market systems approach to strengthen and facilitate key transactions at either end of the farmer in targeted value chains – the commercial vendors of the goods and services that farmers need to grow higher volumes of quality produce, and the processors and traders who purchase farmers' harvests. AVC-Livestock is a market-driven, private sector-focused program that aims to sustainably strengthen the dairy, poultry, honey, red meat and fiber value chains throughout Afghanistan resulting in increased incomes,
employment
and productivity throughout targeted value chains.
Goals and Objectives
The goal of this activity is to support women and youth enterprises to start and improve their business through provision of business incubation services.
The specific objectives of this activity are to:
Enhancing the capacity of 40 women and youth enterprises as a key component in increasing opportunity, equality and inclusion for individuals and groups considering that women and youth also often do not have access to training in business management, finance, business planning, marketing and other important skills that would help them to plan, manage an existing agribusiness.
Facilitate the vertical integration of women in the livestock value chain by providing them with market information and specifications through provisions of a comprehensive business incubation which will better prepare women owned businesses to meet buyers' expectations and give them equal access to market opportunities.
Advise the selected Women's firms on how to manage their respective businesses, to better understand their products and the competitive advantage derived from aggregation and bulk procurement and sales.
AVC-Livestock will identify 40 women owned businesses from various provinces to actively participate in the program based on a set of criteria.
The sub-contractor will be responsible for the provision of the following:
Implementation Plan:

The detailed Implementation Plan should cover all activities: start-up plan, training sessions, ceremonies, operational preparedness, travel arrangements, technical preparedness, and reporting schedule. The Implementation Plan will also include draft monthly/final report formats for approval by AVCL.

Curriculum Development:

Design and Introduce a comprehensive curriculum covering the following key topics:

Business Plan Development
Finance and Costing
Marketing
Operation Management

AVC-L Gender Unit will review and (if needed) modify the curriculum to sensitize it for specific AVC-Livestock requirement of selected women enterprises. Bidders should note if this is an internally developed curriculum or an off-the-shelf product in their proposals. Either option is technically acceptable.

Training Events:

Delivery of a comprehensive training for each women group. The vendor shall propose the number of training days for each group, depending on their methodology and approach. The training will mainly cover business management, financial literacy, business planning and marketing. A total of 100 women divided in 4 groups will be introduced by AVC-L to attend this training in the below mentioned provinces. Each group will include 25 women from different value chains and different regions as follows:

Nangarhar – One group (Dairy, Poultry, Small Ruminant and Honey)
Balkh – One group (Dairy, Poultry, Small Ruminant and Honey)
Herat – One group (Dairy, Poultry, Small Ruminant and Honey)
Kabul – One group (Dairy, Poultry, Small Ruminant and Honey)
Note: The sessions should be based in the capital city of the mentioned provinces.

Reporting:

Provide a detailed final report after each group has completed their training including: attendance sheets of all trainings, photographs, lessons learned, recommendations, and any other supporting documents and sections as applicable.

Travel, Operations, and Logistics: The offeror is expected to cover all associated costs for the training and preparation of materials. Costs will include, but are not limited to the following:

Venue for each training;
Lunch and refreshments for all participants;
Materials (Printed documents, IT equipment, projectors, etc.);
Personal Protection Equipment (Bidders must include the costs of issuing face masks to all participants and have alcohol-based hand sanitizer available at all events);
Trainee Travel Costs: Payment of travel costs for trainees to attend event (AVCLivestock will not consider individual costs higher than 10 USD per trainee); and
All/any other costs associated with the training.
For more information, visit http://www.acbar.org/rfq/12054.jsp