Deadline: 30-Aug-21
The United Nations Capital Development Fund (UNCDF) has announced a Call for Expression of Interest (EoI) for Agritech Challenge 2021 to help co-create and/or adapt their solutions for smallholders farmers in the following seven countries: Kenya, Malawi, Uganda, Zambia in Africa and India, Indonesia, Malaysia in Asia.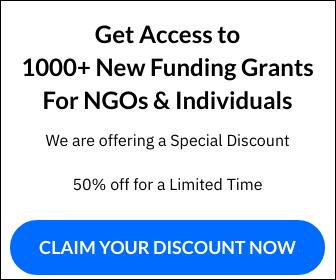 A crucial common challenge for smallholder farmers is to improve their individual & household financial
health
, which enables them to have better financial security, control and freedom. The following key challenges have been identified for smallholder farmers:
Low Productivity: Improving agriculture productivity to cater to increasing market demand and to enhance smallholder farmers' income.
Climate Risk: Building income continuity, insurance and information/ intelligence services to increase resilience for smallholder farmers against climate change and natural hazard induced shocks.
Inefficient Supply Chains: Improving supply chains efficiency and market & pricing transparency.
Areas
UNCDF will work with each of the selected participants, throughout an acceleration process to identify business and customer needs, and helping to design, pilot and scale up the solution in the participating countries. Some of these engagement areas include:
Product research and design: Providing inputs and expertise to better understand the customer behaviour, needs and journey across participating countries, for better product design and use-case development
Go-to-market industry linkages: Connecting the participants with suitable market enablers and industry partners in their chosen country to help design, test and pilot the solution
Mentoring and insights: Providing inputs and knowledge from sector and technology domain experts across the participating countries to help create a viable solution
Market expansion guidance: Conducting informative sessions and guidance on regulatory & compliance landscape and local market linkages across the participating countries through a network of innovation hubs and experts
Access to network of investors: Enabling introductions and linkages with the investor community to facilitate fund-raising for the solution
Partnerships: Facilitating partnerships with stakeholders – including financial institutions and industry – to help grow sustainably. UNCDF acts as a neutral facilitator of partnerships with private and public organizations
Policy and Advocacy: Convening efforts to support an enabling environment and for solutions to be piloted.
Duration: The Programme is expected to have a 12-month duration including the application period. Activities are expected to be terminated no later than July 2022. Final assessment report will have to be submitted no later than September 2022.
Participating Countries – Means the seven countries that are participating in the Agritech Challenge: Kenya, Malawi, Uganda, Zambia, India, Indonesia and Malaysia
Eligibility Criteria
The Programme invites applications from innovators based on the following criteria:
A start-up registered in any of the participating countries, with at least 2 years of operations
Start-up with at least –

USD 150,000 average annual revenue in the last 2 years; OR
USD 100,000 average annual revenue in the last 3 years

The start-up must address at least one of the three challenge areas in at least one of the participating countries
Start-up should have a live solution / business with an active customer and/or user base, and not in development or testing phase

Active customer/ user defined as having transacted with the solution at least once in the last 90 days
For more information, visit https://www.uncdf.org/article/6981/expression-of-interest-agritech-challenge-2021